by Laura Keil
---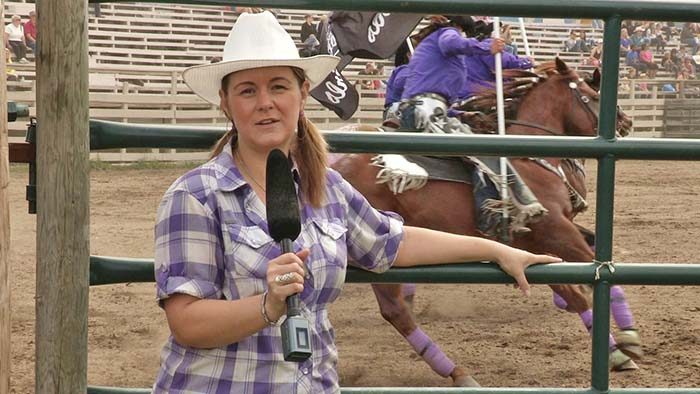 Valemount's TV station VCTV has once again been shortlisted for the Canadian Cable Systems Alliance (CCSA) 2018 Tuned-In Canada Awards. This year it has been nominated in two categories: the first is the Best Content: Community Channel Programming category for its coverage of the Valemount Fentanyl Forum in February, 2017; the second is the Best People: On-Camera Community Channel Personality category for Jennifer Robinson's role as host of the Discover Valemount series.
"I am once again humbled and very thankful to have been nominated for a Tuned-In Canada Award in two categories," said Michael Peters, VCTV Station Manager. "The Valemount Fentanyl Forum was an important program to help raise awareness in our community about the opioid crisis that has taken so many lives across our country."
Peters is also thrilled to hear that Jennifer Robinson, host and co-producer of Discover Valemount, received a nomination this year.
"Jennifer works incredibly hard on making Discover Valemount both informational and fun for tourists and locals alike. She makes it look easy, but there is a lot of work that goes into hosting a show.  I'm so happy for her that her work is being publicly recognized."
VCTV will be one of four nominees vying for online votes in each category. This is the fifth year in a row that VCTV has been nominated.  VCTV has won three times, in 2014, 2016, and 2017.
Public voting opens April 30, 2018 and runs until May 30, 2018 at www.tunedincanada.com.