by Andru McCracken
---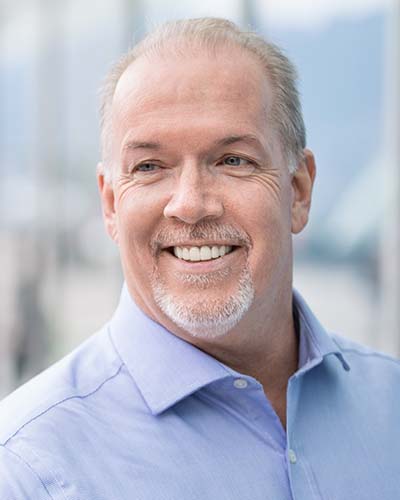 In his throne speech last month, Premier John Horgan said his government is interested tying timber harvests to local jobs, and in a follow-up interview, he named the policy he wants to see.
Horgan told Vancouver Sun columnist Vaughn Palmer that his NDP government wants to bring back a policy called appurtenancy. Appurtenancy refers to a policy that ensured Crown timber was processed in the same region where it was logged. After the BC Liberals rescinded the policy in 2003, forestry companies were allowed to ship logs to larger centres rather than process them in small forestry-reliant communities. Soon after the policy ended, both major mills in Valemount and McBride closed and their forest licenses were sold: 120 people lost their jobs in Valemount and 100 in McBride.
In his speech last month, Horgan promised to revitalize the forest industry's "social contract" with British Columbians "to ensure that the use of public timber generates good jobs in forest-dependent communities and provides a fair return for the public."
Prince George-Valemount Liberal MLA Shirley Bond said there are no details about Horgan's promise. She wouldn't say whether she supported the policy.
"While the government has indicated that it will consider returning to appurtenancy, there are no details about how they intend to do that and, in fact, little or no discussion about it beyond a statement in the Throne Speech," said Bond.
"There are certainly strongly held views in the Robson Valley about the removal of appurtenancy and I have heard many of them during my time as MLA."
Bond points to the creation and  growth of Community Forests in the Robson Valley as one way communities are now benefiting from local fibre.
"Ensuring communities benefit from local fibre was a key reason for the expansion and growth of Community Forests," she said.
"This will be an important policy issue and I will be carefully reviewing the intent and potential impacts for our region."