by Andru McCracken
---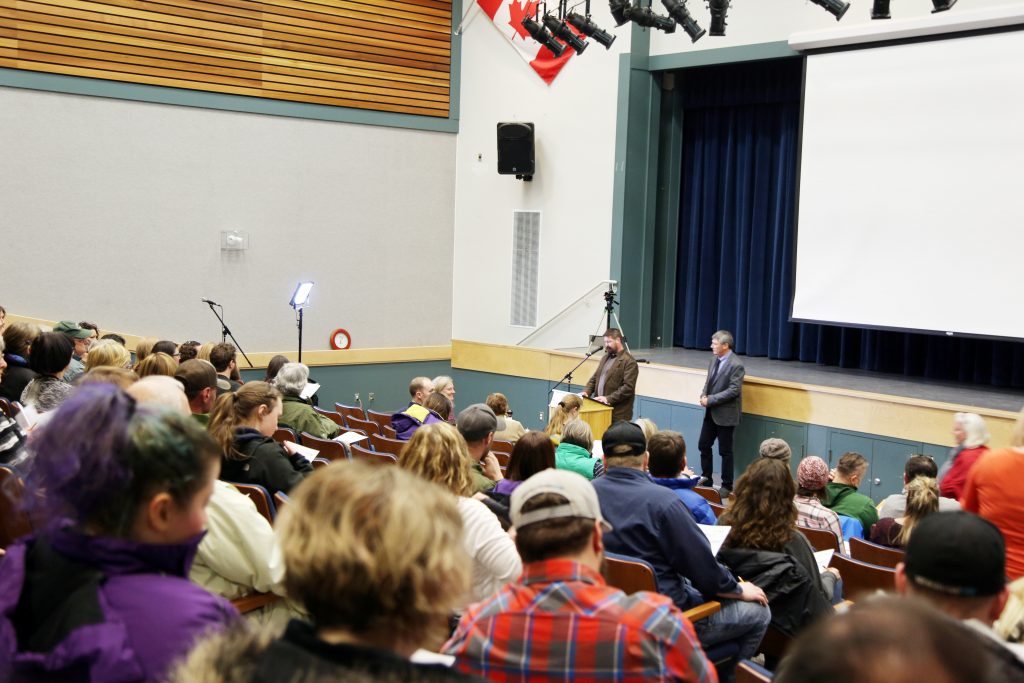 Only six non-profits will get the full grant funding they sought in this year's Columbia Basin Trust Community Initiatives and Affected Areas Program, if Council follows the grant committee's recommendations. The grant committee, made up of local people, considers the applications' merit as well as public input. At this year's public input meeting, attendees were asked to rank projects numerically in order of priority.
The committee is recommending that only 40 per cent of the grant funding be approved. Of the $250,000 available, the committee wants only $83,930 approved. Leftover funds are rolled into the following year.
The committee recommended the following applications be granted in full:
$15,000 to the Village of Valemount's housing committee for its Affordable Housing Sites Feasibility Plan.
$15,000 to Valemount and Area Recreation Development Association for Valemount Bike Park Phase 4.
$19,650 to the Valemount Children's Activity Society for their playground rejuvenation project.
$7000 to the Robson Valley Spay and Neuter Society for the spay, neuter and vaccinate project.
$13,785 to the Legion for kitchen and hall equipment and furnishings.
$7000 to Valemount Minor Hockey for their Power Skating Camp.
The committee recommended the following application in part:
The Canoe Valley Community Association was recommended to receive $6,495 for the Child Care Licensing Upgrades. The Canoe Valley Community Association applied for $8,627 towards equipment and wages. The Committee felt their application did not demonstrate a need for the wages requested and approved funding for the equipment only.
The committee recommended the following applications be denied:
Yellowhead Outdoor Recreation Association had applied for $20,000 for a Five Mile Recreation Site Development Planning and Engineering. The committee cited fire risks, water issues, and public concerns.
The committee recommended that they reapply next year with a more "detailed and focused application."
Valemount Affordable Rentals Society (had applied for $59,280) for their start-up projects. The adjudication said that the project was denied due to low public and committee support, too broad of mandate, and "lack of a demonstrated ability to show progress."
"The committee would like to see the college up and running before additional funding is awarded."
Robson Valley Support Society (had applied for $36,164) for the Community Coordinator of Volunteers due to low public and committee support. "The Committee felt that a need for this service by other non-profit societies was not demonstrated."
Valemount Senior Citizens Association of BC (had applied for $7,770) for the Circle of Security Parenting Program. "The Committee felt that the wage requested was unjustified, the application did not demonstrate a benefit to the seniors or a need from the community, and the project had low public and committee support."