by Laura Keil
---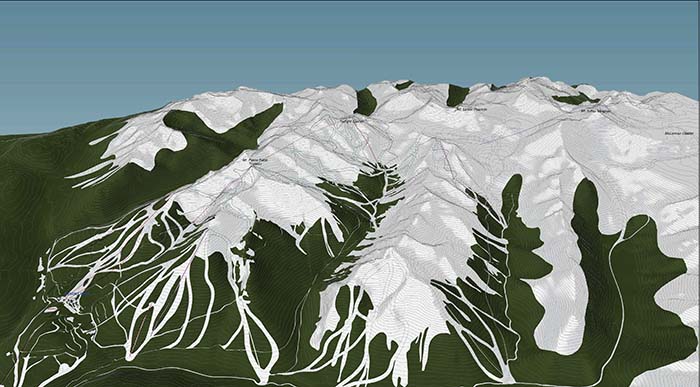 Construction on Valemount Glacier Destinations ski and sightsee resort (VGD) will not start until the summer of 2019, says VGD spokesperson Tommaso Oberti, who works for the resort's design firm Pheidias Project Management. He adds it will take two years of construction before the resort can open to the public.
Oberti will be in Valemount Wed. April 18th and says he plans to attend the Valemount Chamber of Commerce's annual general meeting.
The Province signed VGD's Master Development Agreement in 2017 paving the way for construction.
When asked about the project's financing earlier this month, Oberti said he couldn't comment on that but he told the Goat the sightseeing and ski resort project is in a "due diligence phase." Last summer, Oberti said they planned to start true construction this summer. Last summer included early construction activities such as surveying.
A company led by Toronto-based developers Greg Marchant and Hunter Milbourne called MM Realty International is the lead financing firm. It is a private equity firm based in Ontario that raises capital from numerous investors.
On its website, the company shows three areas where it invests – seniors complexes, Master Plan communities such as the Valemount ski resort, and condo development, where the company boasts it has invested $25 billion.
To build the Valemount resort's first phase, the company is reportedly looking for approx. $100M in initial financing, as reported in a government news release last year.
At full build-out, VGD will create public access to large glaciers at over 3,000 meters elevation – the only such access in North America and have the largest vertical drop in North America. VGD says it will be a year-round skiing and sightseeing destination, welcoming visitors from nearby National Parks and from around the world.
Read our story next week with more details about MM Realty International and the people behind it.