by Sydney Philpott
---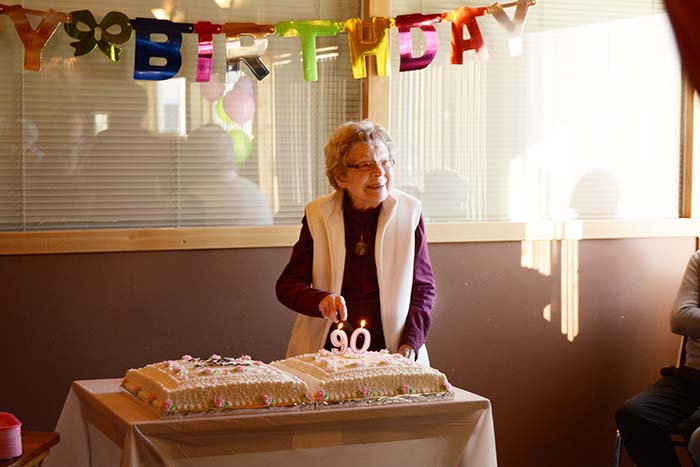 It was a very special day for Sylvia Arnold and her family, who had a celebration for her 90th birthday on Sunday.
Sylvia shared some words of wisdom: "Live each day as it comes. Don't waste time regretting the past, but learn from it. And don't make too many plans, because the Lord might change it."
The Arnolds have been living in the valley for 59 years, and Sylvia and her husband now have 15 grandchildren and almost 18 great grandchildren.
Sylvia has seen lots of change in the Valley since she has lived here, and loves welcoming newcomers to McBride.