By Andru McCracken
---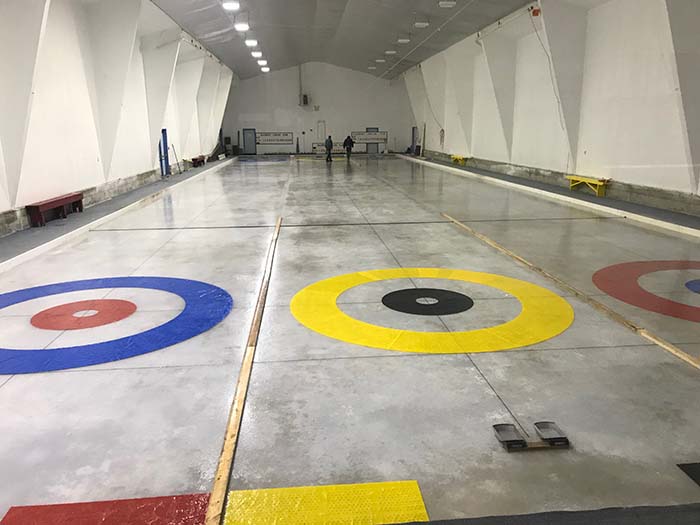 Valemount's curling rink could open soon and it's no thanks to freon or sky high electric bills.
Korie Marshall, a long time club member and curling proponent said there could be curling as soon as this weekend, if the weather cooperates.
Marshall said the rink's old ice plant cost $1800 per month to operate when it was on. The volunteer-run curling club lost a referendum last fall to become a tax-funded service. Now the club is using freezing outdoor temperatures to do the same job, eliminating the power bill but the club has had to learn how to work with mother nature.
Marshall said Reg McNee is their ice guru.
"Reg started the ice in mid-November, but it all evaporated; we don't know what happened to it," she said with a chuckle.
"We're just trying to get the concrete cold enough, opening the doors and getting breezes flowing through."
Marshall said she isn't sure whether the ice quality will be affected because of the method they used to put the ice in.
"We usually do a layer with chalk that makes it nice and white looking. It's just for looks. It will look a little bit different than our usual ice," she said. "We're still going to do lots of pebbling on top anyway."
"It's kind of something different; we'll see how it goes."