by Andru McCracken
---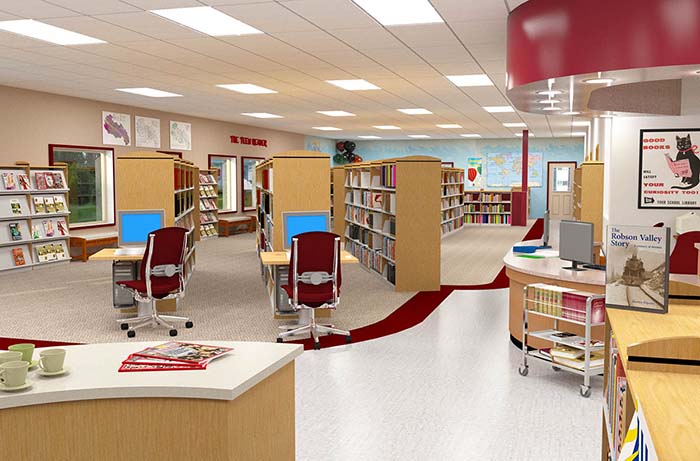 Renovations at the future library and museum space at 521 Main Street in McBride are behind schedule but are still on budget, according to Renee McCloskey, public relations officer for the Regional District of Fraser Fort George.
So far the Regional District has spent roughly $190,000 to upgrade the building for use as a library and museum.
"Costs and related expenses are only an estimate at this point until the work has been completed and the paperwork is finalized," said McCloskey.
In the April 2016 assent vote, electors voted in favor of borrowing a sum not exceeding $620,530 for the purpose of purchasing and renovating a facility for the Robson Valley Exploration and Learning service, and to set a maximum tax requisition.
The Regional District spent $450,000 to purchase the building.
"We are still working within the limits approved by the voters at the 2016 Assent Vote.  We cannot exceed that amount.  Where possible, grants have been obtained to reduce the reliance on tax dollars," she said.
As such they have secured up to $93,000 in grants for the renovation.
The project is taking longer than expected, but McCloskey said that isn't uncommon with renovations.
"The project got off to a later start than we had originally planned as we were waiting on word about some grants we had applied for, so it was difficult to get started on anything until we knew we had the money in place to do the work that was needed," she said.
She said part of the delay came from bringing on a new engineer. When the building designation changed from commercial to public assembly a new engineer was required to sign off on the project.
"The construction project was in midstream," said McCloskey. "So it was understandable that an assessment was needed.
The engineer determined some additional work was necessary to meet the Public Assembly classification."
She said this work included changes to the ventilation system, safety and accessibility upgrades, additional ceiling work and the installation of a canopy to connect the storage building to the main building.
McCloskey said everyone on the team from tradespeople to engineers to local volunteers have been working hard to get the building ready for occupancy.
"This is a very complex building project when you consider there are three independent organizations (RDFFG, Library and Museum) that are all working together," said McCloskey.
"Move in date is always a moving target, but we are estimating sometime this spring.  In terms of percentage of completion, it is estimated we are about 75% there," she said.