by Andru McCracken
---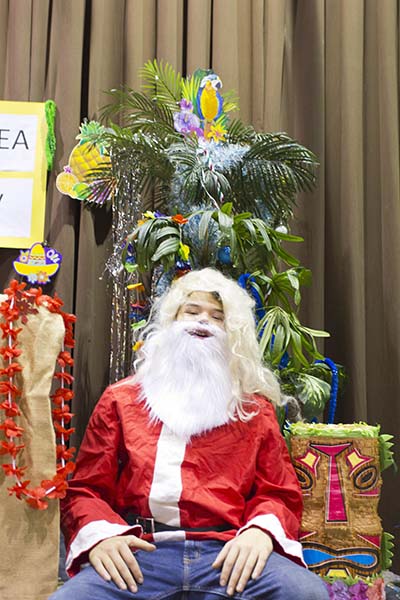 Donavan Whelpton is Santa in what could be the most controversial play of the year, the Christmas Pirates of the Bermuda Triangle by Burton Bumgarner.
It will show at the McBride Roundhouse Theatre on December 14th at 5:30 pm.
Director Ingrid Stengler said the show features the most energetic elves in show business and will delight anyone who has ever accidentally crashed in the Bermuda Triangle. The show features the grade 8 and 9 drama class.