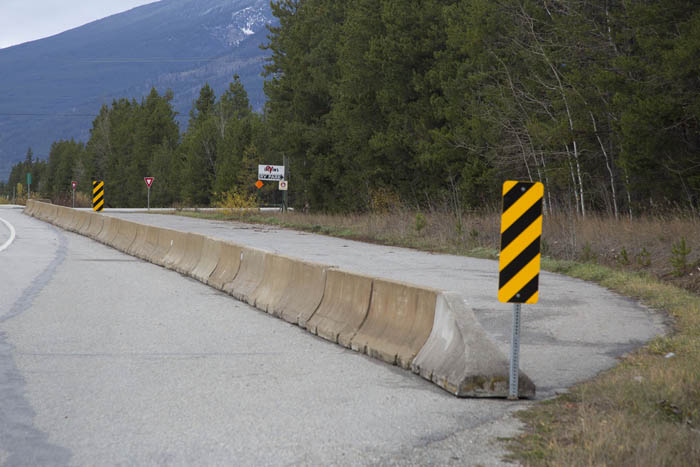 by Laura Keil
Councillor Peter Reimer says it's a daily relief that the Ministry of Transportation has decommissioned a northbound truck pull-out at the turn-off to Loseth Road. The turn-off is used by Reimer to get to his home and for customers headed to his business Irvin's RV Park located on that corner.
Reimer said at the Oct 10th Council meeting that the Minister acted quickly following a meeting at UBCM, a yearly convention where municipalities get private sit-downs with Provincial Ministers and MLAs.
"We asked her to work with us in a collegial way to help us resolve safety issues along our stretch of Hwy 5. One first step is the closing of the pull-out at the corner of Loseth and the Hwy."
In addition to closing the pull-out, the Province installed a newly minted turning lane from Hwy 5 to Loseth Rd.
"It is a big psychological relief when you're driving north and making the turn onto Loseth not to have to come to that corner everyday to make a right-hand turn not knowing if there'll be a transport truck or other vehicle totally unaware there's another vehicle trying to make a turn."
He added that turning left is also easier now as drivers have a clear view down the highway.
"If you don't drive down there everyday you don't know what I'm talking about. This is huge. We need to keep it that way. Safety is 100%. It's much better."
He said he'd like to see every business and driveway off the highway have safe turn lanes in and out.
Reimer then moved that a letter of thanks be written to the Minister for the meeting and the improvement to the corner of Loseth & Hwy 5 and to encourage the minister "to resist any temptation" to reverse decommissioning the pull-out "in the interest of safety for the people who live there." The motion was seconded by Sandy Salt, who lives off Loseth Road and also uses the turnoff.
The Mayor noted the issue was brought up not even two weeks prior and had already been resolved.