By Andrea Arnold
---
Last week, McBride Council considered a letter from McBride resident Stewart Reimer who requested permission to construct a small skating rink in a lot in McBride that previously housed a small neighbourhood park. Reimer came forward with the request, along with support from neighbours, as a possible activity that works during COVID restrictions.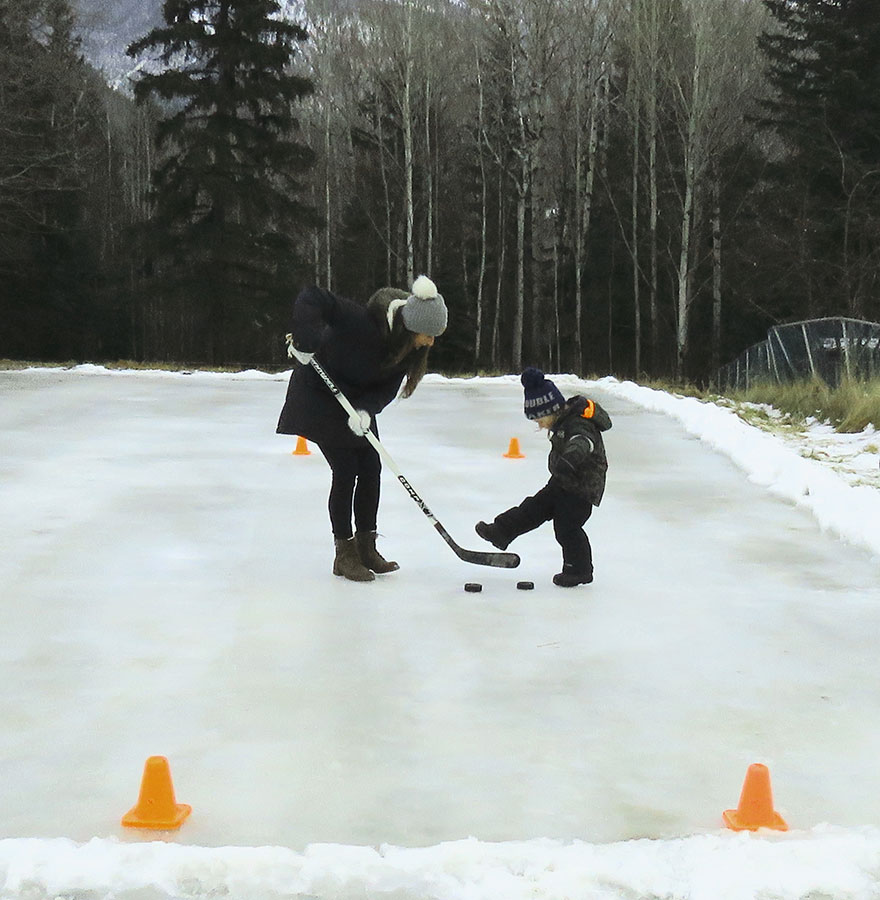 "I believe this will create a much needed and important outdoor recreation opportunity for the health and mental well being of our village that will be quite easy to accommodate COVID distancing requirements," Reimer wrote.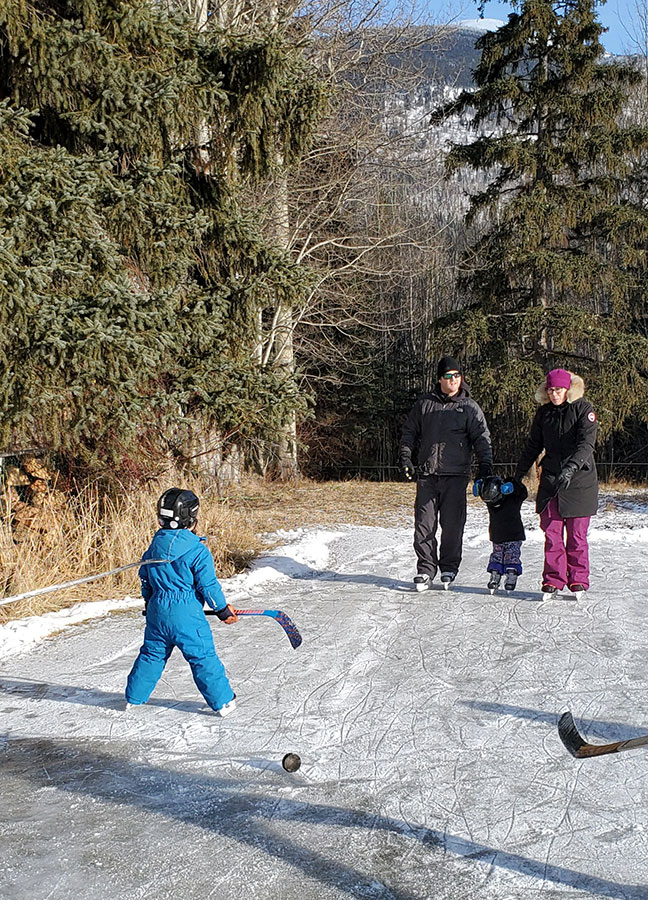 In an interview with the Goat, Lucille Green—speaking as McBride Community Forest Corporation Vice-Chair, not as Councillor— explained what was needed to get insurance to cover the rink, located on village property. The McBride Community Forest provides insurance that complements the Municipal Insurance policy needed for various venues to host sporting events around McBride.
"The school, parks and the ball field, are all covered for general use in a sporting capacity," she said. "Many sports are covered in the policy, such as baseball, horseshoes, playground play; however, a skating rink was not listed."
When approached, the underwriters were able to add the rink to the existing policy with only a small increase in coverage cost.
"The amount was under the maximum amount requiring a board decision so the MCFC Chair (Harold Edwards) and I were comfortable committing the money and making the decision to proceed," said Green.
The rink was added to the policy for now, but will come under review next year.
In a special meeting Monday, January 18, 2021, Council agreed to send a letter to Reimer letting him know the insurance is in place, to have fun, and that the Village will not be putting any resources into the maintenance of the facility.
Reimer was happy to hear of the plan. "I am thrilled that the community has a COVID-friendly outdoor recreation activity opportunity for fresh air, mental health and wellness," he said. "I am grateful to the Community Forest and Council for working with us to make the skating rink available to the community for the remainder of the season."
The small rink will be maintained by volunteers and neighbours and enjoyed by everyone.
"It is exciting to see community volunteers serving," said Reimer. "It is fun to be a part of the team."