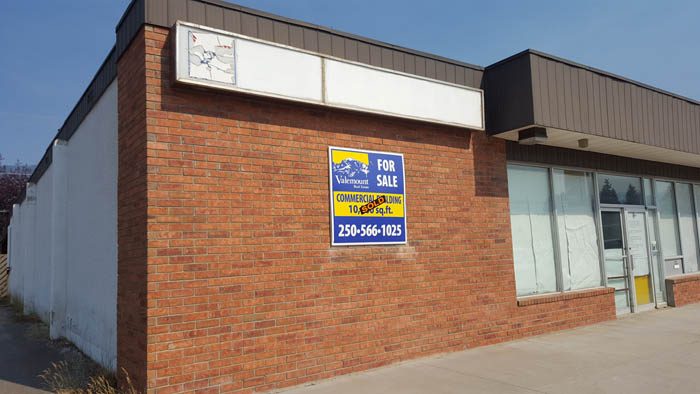 by Andru McCracken
Colin Munro, the Sorrento BC-based owner of Valemount IDA has confirmed he purchased the Shop Easy building and plans to offer more and a wider variety of products than the current IDA location.
Although Munro hasn't quite settled on what product lines he will be bringing in, he said he hopes to offer a greater choice than currently on offer for Valemount shoppers.
Many in the community are excited about the potential. Munro also runs Munro's Sorrento Prescriptions.
Before the purchase, the building had languished empty since 2009. But the absence of a business there may have helped shape Valemount in a positive way. For a time it was used as a gallery for a local artist, and a business incubator for an entrepreneur.
In 2012 Maria Hiske Gerding Binnendijk offered her artwork to adorn the windows.
While Binnendijk felt a sense of loss as she picked up her paintings in late August, she hopes that it brought some joy and interest to the unsightly building.
"Art is really made for two reasons. Firstly art gives its creator a chance to express a story of sorts. Secondly having places for it to be shared and seen is the completion of the creative process much like a composer who needs to have the new music played," said Binnendijk.
Hiske changed the artwork over the years and enjoyed bringing some colour to the street. She will miss not having a public space and the incentive to work on large canvasses.
"I hope we will see and hear artistic expressions more and more in Valemount," said Binnendijk. "We cannot live without art."
Apart from an art exhibition, the building also provided an opportunity for Dave Grant of the Funky Goat to set up shop in a prime location downtown. Grant is thankful he had the chance to operate there.
"It facilitated the grassroots growth of my business and assisted in the rejuvenation of the downtown core," said Grant.
The new owners of the IDA have allowed him to remain in his current location until October 15.
"Between myself and all the other new small start up businesses in the last 5 years, our downtown has a pulse again," he said.
He said he looks forward to seeing what the IDA has to offer and hopes the Field Store will be occupied soon too.