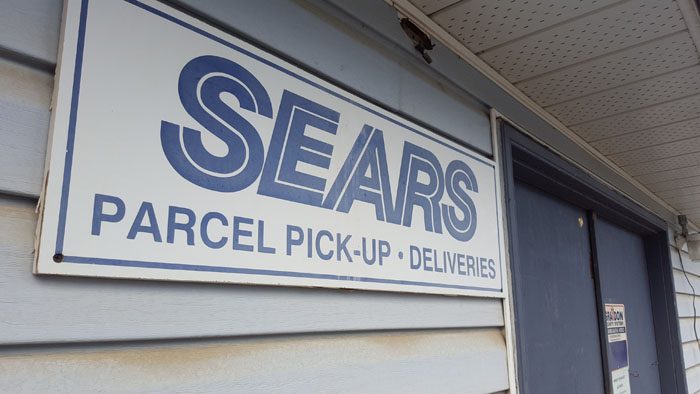 by Andru McCracken
Sears Canada has received approval from the Ontario Superior Court to liquidate its stores, according to online court documents. The approval means that in all likelihood, Sears will disappear from Valemount and McBride and across Canada.
At the Sears depot in McBride, Rose Lucius has heard nothing directly from Sears. Her manager is also in the dark. She is fairly certain the future isn't good.
"It is very unclear," said Lucius, in an interview on Tuesday afternoon. "I'm guessing there will be no Sears by the end of the year."
Business had been dwindling to be sure.
Both Lucius and Rashmi Narayan, the owner of Infinity Office and Health in Valemount, a Sears outlet, say business began to decline when Sears failed to publish its annual Christmas calendar last year.
Narayan said people who didn't leave town, and who don't shop online were affected the most.
Lucius said many people struggled to shop at Sears online.
"It's not been a good scene online, even for myself.," she said. "People must be having terrible times ordering anything. And getting it returned, it has to go through mail."
Both owners have watched the number of Sears shoppers dwindle to a trickle over the last year.
"The biggest impact would be for mattresses and appliances, and for people without computers or cars," said Narayan.
She believes locals are increasingly likely to travel to big box stores and other options in the cities.
"People were already getting out of Sears," she said.
For Narayan the challenge remains the same as always.
"I have had to be flexible and diverse to stay profitable with more competition in general," she said.
But even as the retail giant appears to be collapsing, people in McBride are still using it.
"I have a couple orders in today," she said.
Locals have been purchasing items at the Sears retail outlet in Prince George and having them shipped to the McBride depot for convenience's sake.