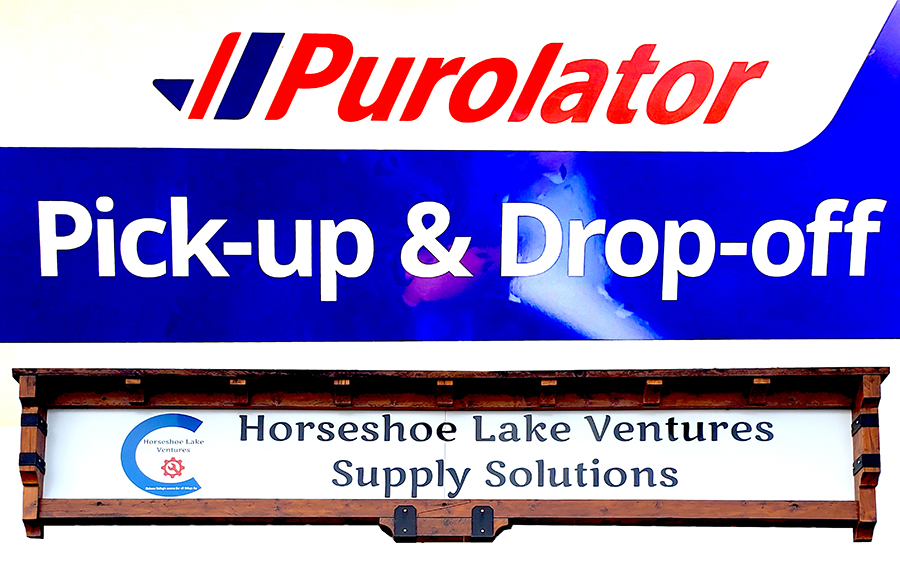 By Andrea Arnold
McBride business Horseshoe Lake Ventures located on Main Street, has taken on the role of Purolator depot. Most packages within the village limits continue to be delivered to residential and business addresses, but for those out of town, individual delivery is no longer an option.
A representative at Horseshoe Lake Ventures has a few recommendations to expedite the pick-up process for all involved. Prior to coming in for your package, if you are able, go online and track it to see if it has arrived. Then call to confirm before making the trip into town.
Deliveries are made to the store around 10am daily Monday-Friday. They are also providing opportunities for outgoing shipments accompanied by a Purolator shipping waybill – available online.
Staff can help with printing a waybill if you are unable to pre-print one prior to arriving at the store.