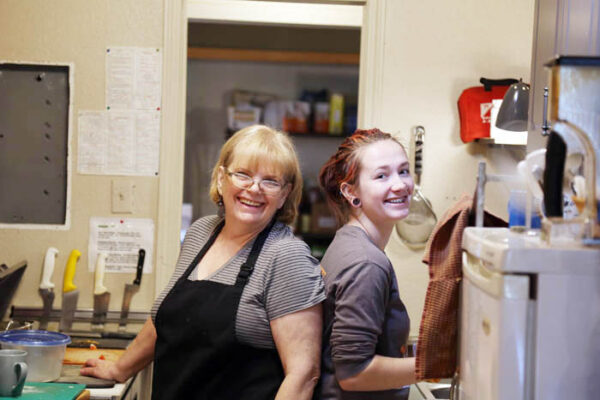 by Andru McCracken
Sherral Shaw, owner of the Gathering Tree is waiting in anticipation of the opening of Tim Horton's on the highway.
"To tell you the truth, I am hoping Tim Hortons takes some of [the business] away," said Shaw.
This summer she and her staff were overwhelmed.
"It was way too much for our capacity and staffing," she said. "As a result it took away from who we are. It no longer became a quaint feel good place. It became a place where people were miserable, standing in line and in and out."
As a result of employee burnout, she is closing Saturdays and her kitchen now closes at 3 pm on weekdays to give them time to prepare for the coming day.
"Because there were so many and we have such a small kitchen, it takes time. We are not fast food," she said.
She estimates they were doing 20 to 25% more business than the summer before. It is more than she wants to do.
"The money was good, but that is it," she said. "We want people to come here and sit and enjoy it. Not for long, but for a while, and enjoy the atmosphere."
She said the rush signals a change in the community.
"Valemount is turning into a little bit different than what we want it to. It felt like Jasper to me."
Shaw says she may consider reopening on Saturdays just for coffee and treats sometime in the future.
As far as finding new staff, she has found that housing is a major issue. She has potential new hires that would start tomorrow if they could find housing. They can't.
"We're losing that dynamic. That's the scary part for me," she said. "What are you supposed to do for staff?"
She said that coffee shops in Jasper have had to buy units for staff and she wonders if she'll be forced to do the same.
"It just seems to be going towards bigger and better," she said. "I wish we had just stuck with the bike park and that's it."
Shaw thinks that McBride might become the ideal community Valemount used to be.