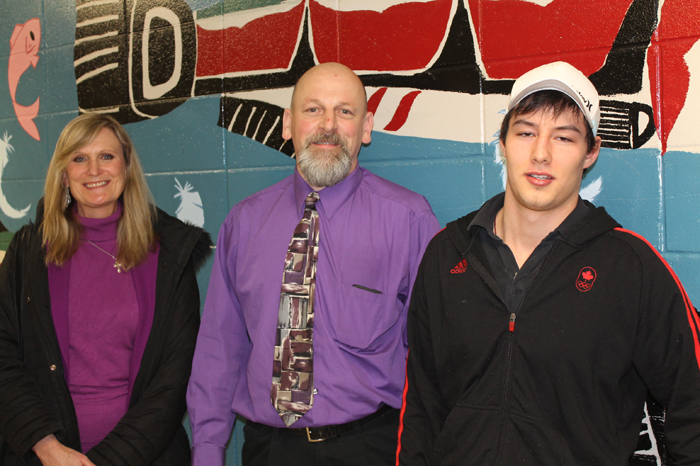 BY LAURA KEIL
A young man who grew up in McBride and was stateless most of his life has finally achieved Canadian citizen-ship.
Quia Birch (formerly Qia Gunster) was born in Arizona but his birth was never registered. When he was just a toddler, his mother left him with friends in McBride, B.C., with a note asking the family to take care of him.
Without citizenship for either the US or Canada, Quia faced barriers to post-secondary opportunities, getting a driver's license and work.
Quia told the National Post it was extremely difficult not having government-issued ID.
"I can't go to a bar, and try getting a hotel room — the first thing they ask for is a credit card. I can't travel. The only thing I can do is buy food — you don't need ID for that."
Bob Zimmer, Member of Parliament for Prince George-Peace River-Northern Rockies, says his office has been working with Quia, who now lives in Prince George, since Zimmer was elected in 2011.
"Finally, after years of jumping over one hurdle after another, I am pleased to be able to say that Quia Birch is now an official citizen of Canada.
A swearing-in ceremony took place July 11th in Surrey, BC.
"Quia is a determined young man who wants to continue his education and continue to live and work in Northern BC," Zimmer said in a statement.
Quia did not respond to the Goat's request for an interview.