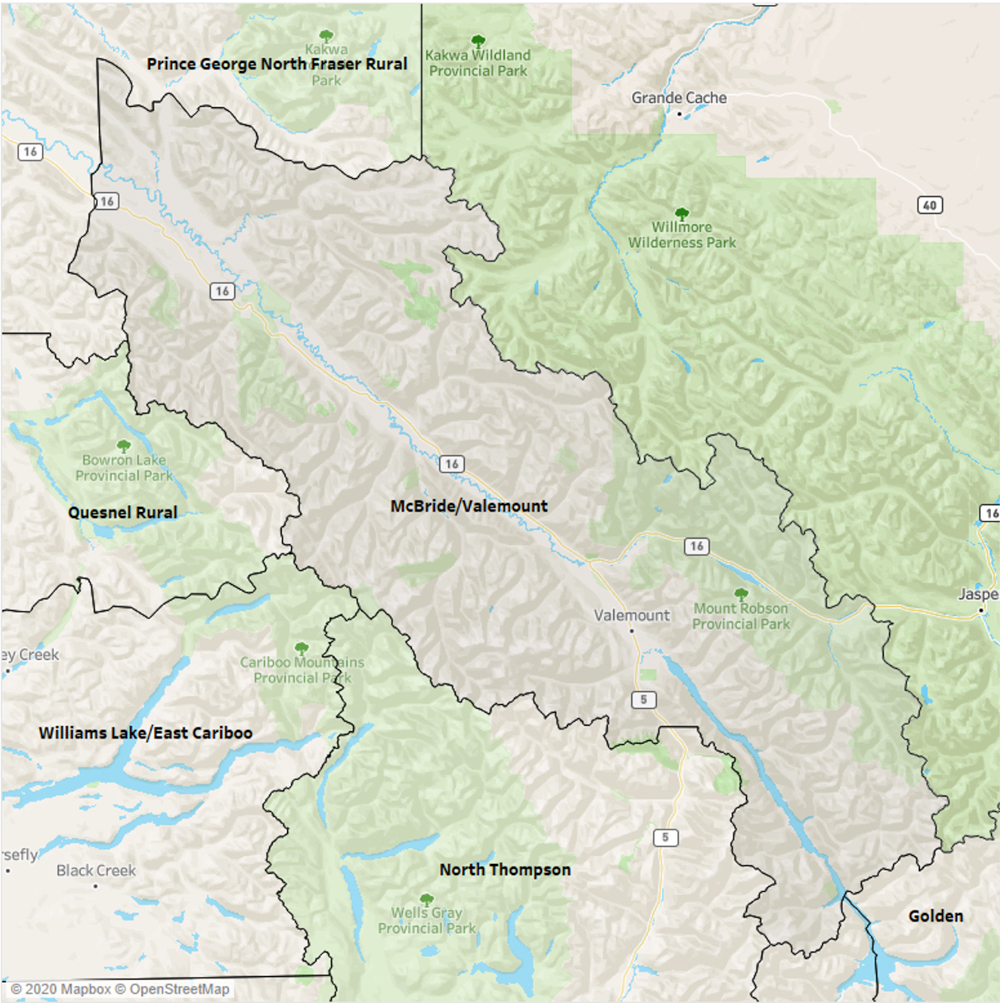 By Laura Keil
Valemount saw a small increase in permanent residents between 2016 and 2021, while McBride saw a small decrease.
Statistics Canada released population and dwelling data for communities last week, and the numbers show that residents who call Valemount home increased from 1021 to 1052 (up 31 people), and McBride residents decreased from 616 to 588 (down 28 people).
McBride's housing stock was stable with 325 private dwellings in 2021, compared to 326 four years earlier.
Valemount's private dwellings increased from 586 to 602 over the same period.
The population data released this month does not account for the temporary residents currently living in Valemount who are working on the pipeline, only those who have relocated.
More data will be released over the coming year:
April 27, will be age, sex at birth, gender, and type of dwelling;
July 13, families, households, and marital status, Canadian military experience, and income;
August 17, for language;
September 21 for indigenous peoples, and housing;
October 26, for immigration, place of birth, and citizenship, ethnocultural and religious diversity, and mobility and migration; and
November 30, for education, labour, language of work, commuting and instruction in the official minority language.