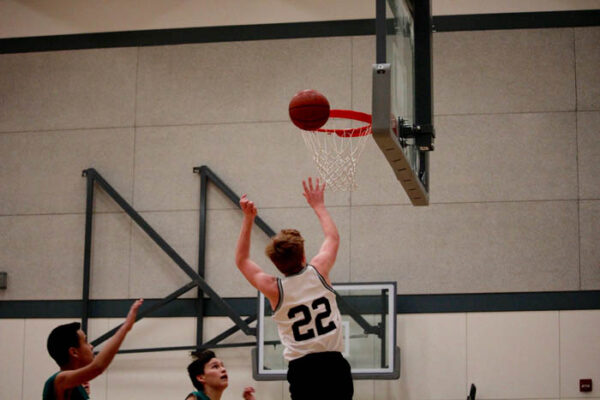 by EVAN MATTHEWS
A junior varsity basketball tournament in Valemount over the weekend (Jan. 13 & 14) saw the Robson Valley respresented well, as the McBride boys won their bracket and the Valemount girls won their's.
Hannah Van Der Wilk, one of the Valemount JV girls' captains, says the team has been working on staying mentally sharp.
"We try not to let the score get in our heads," says Van Der Wilk.
The Kelly Road and Valemount girls played each other twice, splitting the two contests one a piece, with Kelly Road winning their game by five, and Valemount winning their's by one.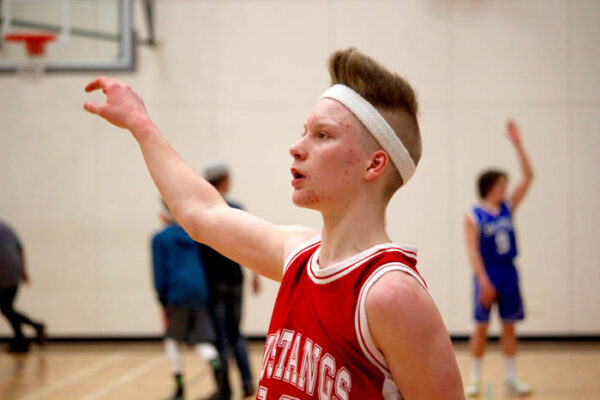 "It was getting really close, so we tried to just shake it off and focus on our game," she says.
The Valemount boys gave a solid effort, finishing narrowly behind Fort St. James.
The tournament was a "Play Day" format instead of the usual "Tournament Draw".
Play Day formats are often used in tournaments when there are not enough teams to fill a Tournament Draw.
There are more tournaments coming up, so keep your eyes on the hoops..