by Andrea Arnold
---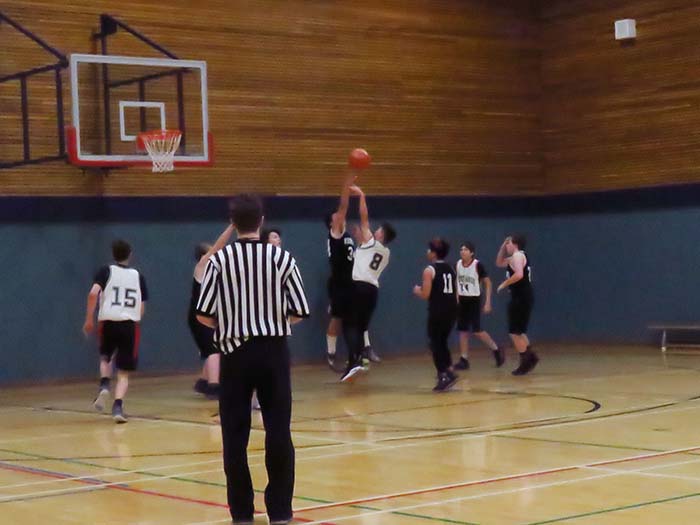 The activity calendar in McBride for the weekend of February 8-10 has a little something for everyone with tournaments going on at the high school, curling rink and arena.
Basketball
The high school Mustangs are hosting The Colin Axelson Classic, a Sr. Boys basketball tournament beginning Friday February 8th at 2:00pm. Teams from McBride, Valemount, Fort St James, Burns Lake (Lakes District), Fraser Lake and Prince George (Cedars Christian) will participate in the two-day event. The games will begin again on Saturday at 10:05am with the final game starting at 4:20pm. There will be a full concession on site with proceeds going back to the team.
Friday
Game 1 @ 2pm – 3:35pm McBride vs Fraser Lake
Game 2 @ 3:35pm – 5:10pm Valemount vs Ft St James
Game 3 @ 5:10pm – 6:45pm McBride vs Cedars Christian School
Game 4 @ 6:45pm – 8:20pm Burns Lake (LDSS) vs Valemount
Curling
Participants in the Annual Ladies Curling Bonspiel will throw the first rock at 6:00pm Friday to kick off a weekend of laughs and competition. 16 teams of locals and many used-to-be locals will be in action at the curling rink all weekend, with the final games on Sunday at 12:00pm (B final) and 2:00pm (A&C final.) If you are interested in taking in some of this classic Canadian sport, there is a viewing area overlooking the ice (kids allowed), as well as the curling lounge.
Hockey
The McBride Oldtimers are hosting their annual hockey tournament at the arena in McBride this weekend as well. Teams from McBride and Valemount along with six others, will face off over the course of three days. Most of the teams from out of the valley have players who have lived in the valley and return each year for the event. The first puck drop will be at 6pm Friday, between Valemount and Edson, followed by McBride vs. PG Canadians at 7:45pm. This longstanding tradition has been in existence for 39 years, and has a unique format. The overall competition is not won on goals alone, making it exciting for spectators as well as players. Members of the Live Different team headed to Mexico to build houses during spring break will be running the concession throughout the weekend.