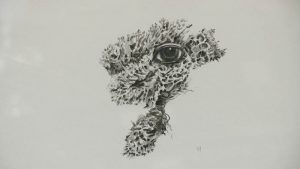 "How does one relate to chronic illness?"
This is the question posed by Jose Delgado-Guevara, an artist based out of Prince George. His exhibit, Night-Side of Life: A Personal Iconography is currently being housed at the Valemount Museum, and it's getting interesting reviews.
"For anything new to grow, there is death," explains Ellen Duncan, who took in the exhibit at the opening on Thursday, Aug. 4.
"When a flower is in full bloom and people think it's absolutely fantastic, and lovely, that's actually the first stage of death," she says.
Duncan's assessment of the artist's message is bang on, with Delgado-Guevara saying his work explores illness as a complex, but ordinary aspect of human existence.
The exhibit is made up of 10 works, and all the sketches are done as graphite on Bristol paper.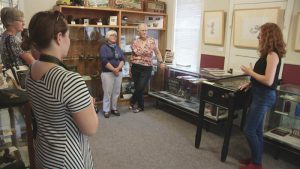 "There is a group of symbols that represent illness and death," says Delgado-Guevara. "How those elements are grouped on paper, one derives a feeling on chronic illness."
Delgado-Guevara's own experience with an undisclosed illness a couple years ago is what motivated the thought, he says, but it's more inspiration than motivation.
Everyone in society has a relationship with illness, according to Delgado-Guevara, although some are more acute than others.
"The exhibit is like telling others we all go through this process," says Delgado-Guevara. "Illness affects the ego, then comes accepting illness as part of life.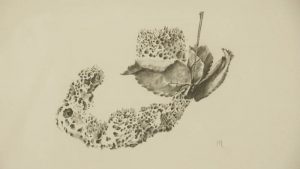 "Illness does not take from life — it's a part of it."
Duncan agrees, saying the exhibit flowed with her perspective.
If one travels through an experience with cancer, Duncan says it changes who that person is and how they live their life.
"It's why we work to heal ourselves," she says. "It was really cool."
Also planned in conjunction with the exhibit is a workshop led by Maureen Faulkner, which will take place on Saturday, Aug. 13 from 1 – 4 PM.
With the inspiration coming from Delgado-Guevara's exhibit, participants will draw unconventional self-portraits.
Those interested are encouraged to contact the museum to register.