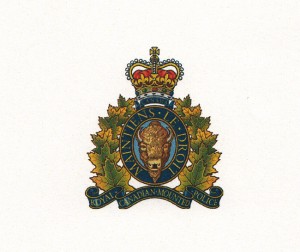 In an effort to better keep the community informed the Robson Valley Regional RCMP will be providing weekly press releases to the local papers. The list is not inclusive of all calls of service the local RCMP detachments receive, but provides a cross section of what is happening in the Robson Valley.
Smashed Window
On August 1st the Valemount RCMP received a complaint of a smashed window to a vehicle parked on the Westridge Forest Service Road. There were no witnesses and it was unknown how the window was broken.
Marijuana arrest
On August 3rd a McBride RCMP officer conducted a road check on Highway 16 near Goat River. During the check the officer detected the smell of marijuana in a vehicle from Saskatchewan. The occupants were arrested and a search of the vehicle revealed a small amount of marijuana. The occupants were later released.
Illegal driving
On August 6th a McBride RCMP officer was conducting patrols in the Holmes River area for Wildlife Act infractions. During the patrol the officer located a McBride male driving a motor home while suspended from driving by the Superintendent of Motor Vehicles. The male was issued an appearance notice to appear in McBride Provincial Court for the offence.
Collision with bear
On August 6th the McBride RCMP responded to a complaint of a single vehicle collision on Highway 16 near Legrand Road. The officer found that a motorist had collided with a bear causing significant damage to his vehicle. The bear did not survive and was removed from the highway.
Jack knifed truck
On August 7th the Valemount RCMP received a complaint of a jack knifed commercial transport on Highway 16 near Ghita Creek. An officer attended and found that the commercial vehicle had jack knifed closing both lanes of traffic. Speed is believed to have been the primary factor and the officer is continuing the investigation.
Aggressive and distracted drivers
During the week of August 1st to August 8th the Valemount RCMP responded to fourteen complaints of aggressive driving or motor vehicle collisions involving speed or distracted drivers. The RCMP reminds the travelling public to slow down and drive defensively. Violations will be enforced to the full extent of the Law.