Not so secret garden
by LAURA KEIL
Kids at Valemount elementary will get a better appreciation for where food comes from now that garden boxes have arrived.
School District staff assembled the wooden garden plots last week and Principal Priscilla Prosser says they could plant some seeds this month or early next school year.
"I think it's good for them to get their hands in there," she says, noting that a lot of people don't have gardens at home. "It's so the kids can appreciate the food growing from a seed to the table."
Prosser said it's been a 5-year process to get the garden beds; they had to clear the area of trees and level it out, among other things.
Prosser says she hopes the whole school will be involved and every class will plant in one of the beds. She notes that the Gr. 6 class planted potatoes in buckets this year as a class project.
She says they plan to harvest, cook and eat the vegetables that they grow.
She hopes the community will help look after the plants during the summer months, and says she may volunteer to come weed and water.
She envisions a walkway and a perennial bed as well, but this is the first step.
VGD goes to public hearing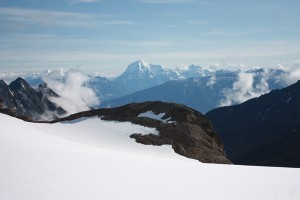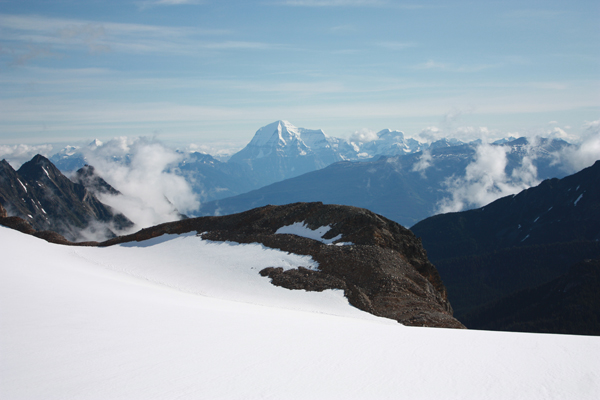 by EVAN MATTHEWS
The Regional District of Fraser-Fort George is helping those involved with the Valemount Glacier Destination Resort get in the zone.
In keeping with its mantra so far, the RDFFG passed a motion to receive a zoning bylaw, regarding the proposed site of the VGD.
"The zoning bylaw is the regulatory side of it," says Terry McEachen, general manager of development services for RDFFG. "Now it's had two readings, and goes to public hearing before the board can consider a third reading and adoption."
The official community plan has been through two public hearings as well, and is waiting for the master plan to be approved by the provincial government, according to McEachen.
At an open house in March, Tomasso Oberti, the resort's designer said they were already behind schedule, and would be pushing back the (potential) opening date to December 2017. He said his hope was to start construction this summer.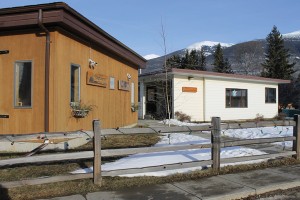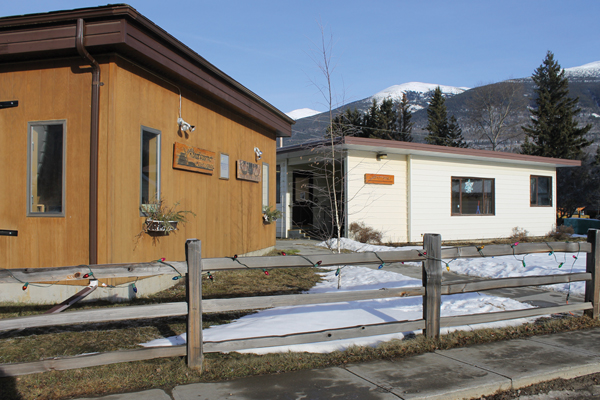 Library & museum get go-ahead for move
by EVAN MATTHEWS
McBride's public library and museum got a little bit closer to its big move last week.
The rezoning of 521 Main Street passed through council on Jun. 14, according to McBride CAO Kelley Williams, which will enable the library and museum to operate at that location.
If everything goes smoothly, the McBride Library staff hopes to continue working with the regional district on basic renovations outlined in the feasibility study, and could move as early as the fall.
The McBride & District Public Library Association owns the current building, says Naomi Bella-Boudreau, an employee of the library, while regional district owns the lot and annex.
"With approval, we would be able to sell this building and apply funds from the sale to the new project,' says Bella-Boudreau.
VCTV wins another national award
by EVAN MATTHEWS
VCTV has won the Best Community Channel Programing award for the first time since 2014, according to the Canadian Cable Systems Alliance.
The local TV station took home the award for program Discover Valemount, which it co-produces with Tourism Valemount.
"Thank you from the bottom of our hearts to everyone who supported us and took the time to cast votes," says Gord Peters, station manager. "The $1,000 prize will be donated to a Valemount (non-profit) organization to be named soon."
VCTV was also nominated for Best Customer Service Story award for its work on the 2015 Canada Winter Games, but Hastings Cable, located in Ontario, took the award home.
Possible postal strike
by LAURA KEIL
Post offices across Canada might be hanging a closed sign on July 2nd as postal workers will be in a legal position to walk off the job.
But Canada Post may lock out workers before they get the chance to strike. Canada Post has asked for cuts to benefits, pensions and job security.
The Crown corporation has struggled for the past decade to make a profit. Under the Harper government, most Canadians were converted from home mail delivery to community mail boxes in an effort to cut costs.
While its parcel delivery business is growing thanks to online shopping, Canada Post's traditional mail service has long been in decline.