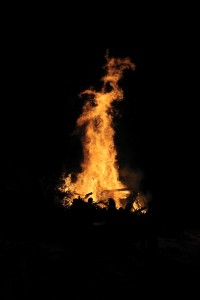 Submitted by PG Fire Centre
Effective at noon on June 15, 2016, Category 3 open fires will once again be allowed throughout the Prince George Fire Centre's jurisdiction. However, Category 2 open burning is still prohibited throughout the Prince George Fire Centre.
Cooler temperatures and precipitation in the region have reduced wildfire risks and allowed the Category 3 burning prohibition to be lifted. A poster explaining the different categories of open burning is available online at: http://tinyurl.com/hnedqjj
Although clearing and burning activities can help mitigate interface wildfire risks, any open burning must be done safely. Anyone planning to conduct a Category 3 burn is encouraged to visit the BC Wildfire Service website at: http://tinyurl.com/jn2masr
Please take the following precautions:
* Ensure that enough people, water and tools are on hand to control the fire and prevent it from escaping.
* Do not burn during windy conditions. Weather conditions can change quickly and the wind may carry embers to other combustible material starting new fires.
* Create a fireguard at least one metre around the planned fire site by clearing away twigs, grass, leaves and other combustible material.
* Never leave a fire unattended.
* Make sure that the fire is completely extinguished and the ashes are cold to the touch before leaving the area for any length of time.
The current prohibition in the Prince George Fire Centre does not ban campfires that are a half-metre high by a half-metre wide or smaller, and it does not apply to cooking stoves that use gas, propane or briquettes.