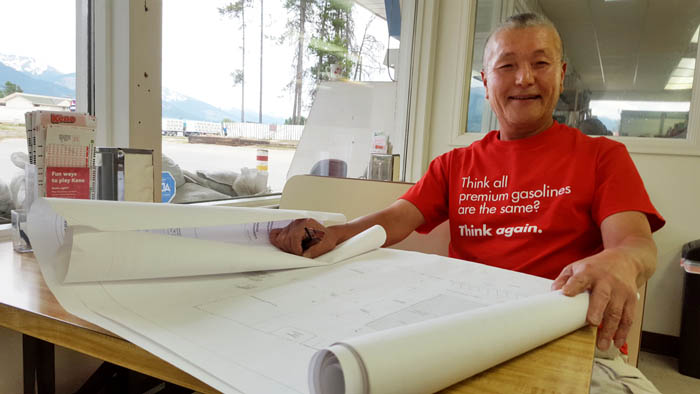 by LAURA KEIL
Shell station manager B.J. Park  is finally seeing his paper plans come to fruition with the breaking of ground for a new building.
The larger 5500 sq ft building will replace the existing store building which will be torn down, he says. This will leave enough room to expand the area between pumps which can be cramped with larger vehicles.
He says the new building will contain a fast-food chain restaurant, but the identity of the chain he has signed is still "top secret." He says he will likely close for a couple weeks in September to work on the pumps, and the demolition of the existing building will likely occur in October with the completion of the new building.