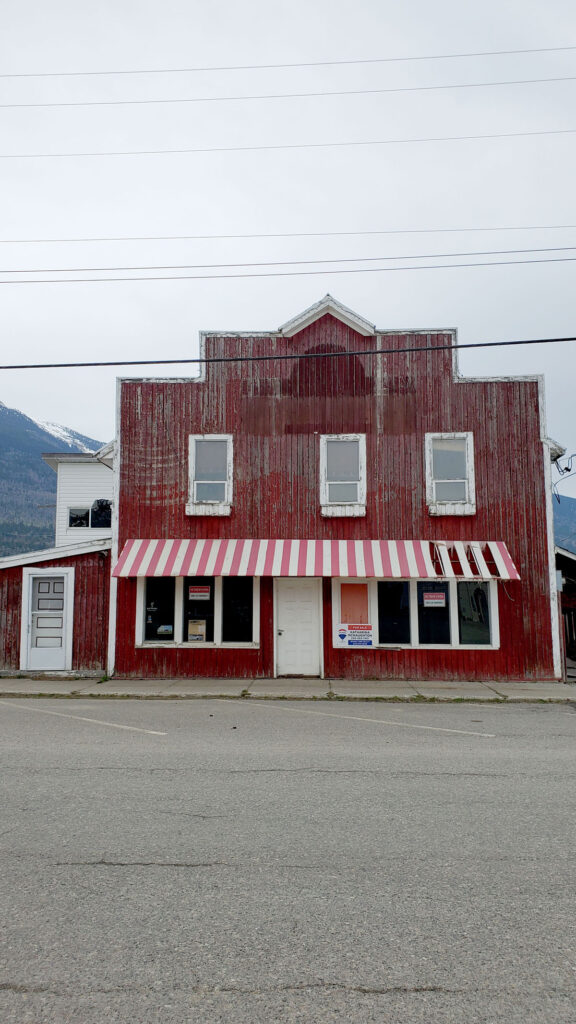 By Andrea Arnold
At the Council meeting on April 25, Tabatha Reis, of Little Munchkin's Daycare, addressed those in attendance with an idea to transform the old Farm Store into a new and larger daycare facility. She began with a little background on the daycare that opened in McBride at the start of November 2022. They have been operating out of the Elementary school, but are already almost at capacity for children aged 3-5, with only one spot left. Reis would like to be able to expand the existing programming to include more age groups as well as more kids in the groups they already have running.
"I have had many parents asking about an infant-toddler program," said Reis. "If I had the space and staff right now to run that program, it would already be full. I have seen many one- and two-year-olds in other programs around town. There seems to be a lot in that age group."
The Little Munchkins Daycare currently is licensed for 12 three- to five-year-olds and 12 school-aged children. Reis would like to be able to add 28 more spaces, bringing the total to 58 kids.
Reis and her team are interested in developing the building structure, lot and attached lot at 1032 2nd ave into a larger more versatile daycare facility. The location is close to the school so it is convenient for parents, it is across from the community park and is easily accessible for parents.
Reis said that with an expansion, they would be able to provide more job opportunities as well as housing within the building, on the second floor. The daycare space itself would provide space for a kitchen, and designated art area as well as spaces for their group activities.
She has already looked into funding options and has found two. The New Spaces Grant offers $40,000 per registration space with a priority on infant-toddler spaces. Reis anticipates they would be able to offer 28 more spaces, bringing their max grant amount to over one million dollars. However, she does not want to spend or to ask for that much money.
There is also the possibility of a grant from BC Housing. In order to be considered, the housing must be affordable, geared to young adults between 16-25 and be focused on indigenous people. However, these conditions can be negotiated if the situation calls for it. Reis' hope for the housing portion is to possibly house a staff member or two for the daycare.
Reis said that they plan to do fundraising over the next year or so as they will need to provide a portion of the building cost.
"Community support at our fundraisers would be wonderful," she said.