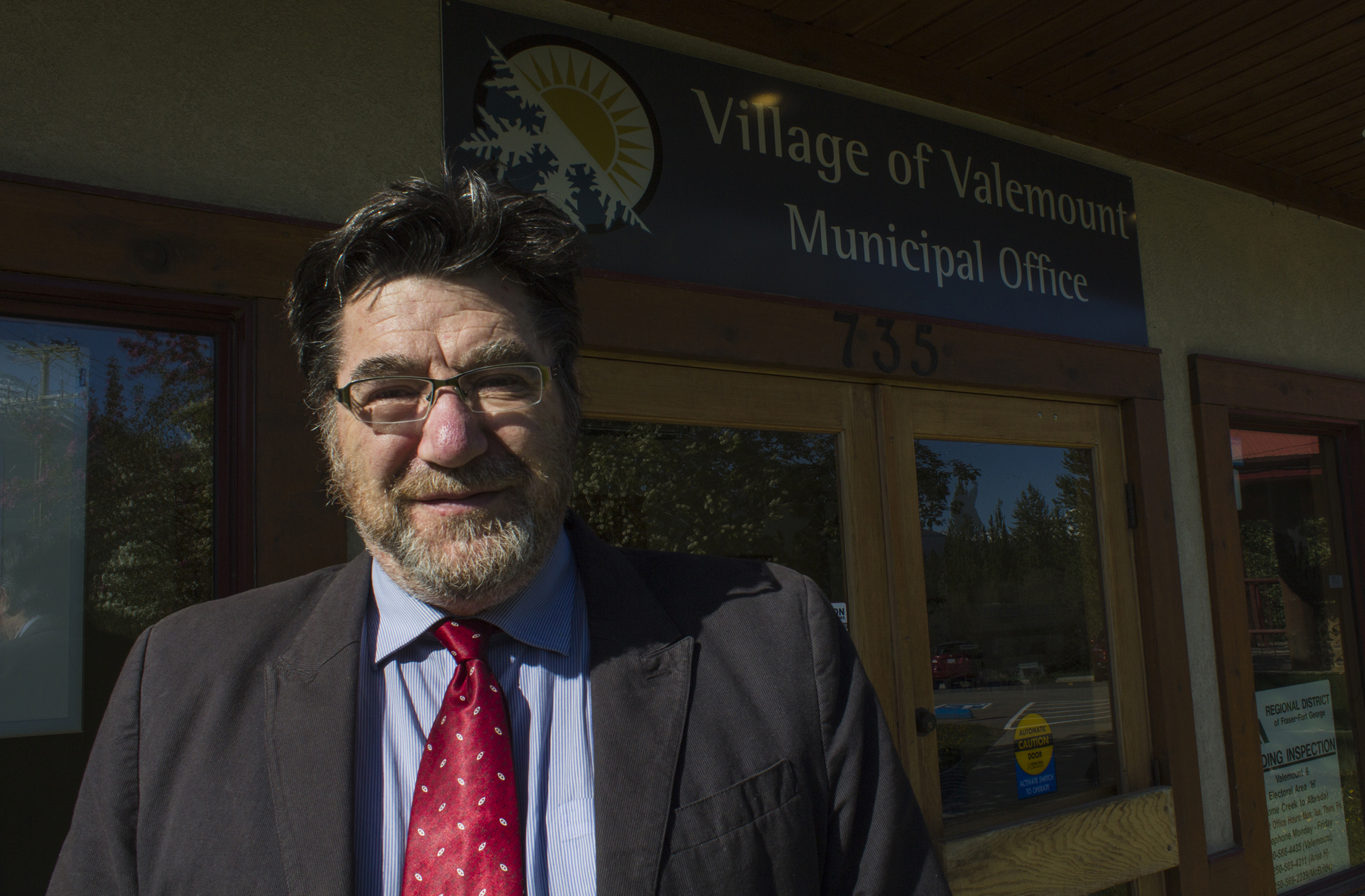 by EVAN MATTHEWS
When it comes to corporate administration and following procedure in regards to licensing, permits and the mechanics of how council gets things done, Valemount has a new overseer.
Mark Brennan, a Vancouver native, was named The Village of Valemount's most recent corporate officer roughly three weeks ago.
He said while personal opinions may differ, he thinks he's the right person for the job.
"Frankly, I haven't had difficulty fitting into any community," said Brennan. "I have 25 years of experience. People come in (my office) and ask, 'Have you done this, or have you done that?' Nine times out of 10, I have."
Brennan said council will be doing some strategic planning in the next year. He said the priorities for Valemount's future aren't only set by the newest administration, but also from council and the public.
"It's not our view of things working outward," said Brennan. "It's more the community views working in toward us, and we make it happen."
Ultimately the job comes down to a few things, according to Brennan: Problem solving, the ability to work with people, and a solid work ethic combined with integrity.
"It's situations where people ask, 'how do you go about doing this?' I can help out. I have firsthand knowledge of dealing with things like this," he said.
He said while politicians in bigger cities sometimes aren't accountable for their actions, in communities like Valemount they can be held to a higher standard.
"In a small community you're kind of in a fish bowl," said Brennan. "More people have to know you go by the book, and you can be trusted.
"You have to bring a great deal of integrity and professionalism into the workplace," he said.
Prior to moving to Valemount, Brennan said he spent the past 13 years in Victoria and in the Fraser Valley. He said he's worked almost every position within municipal government, and he sees great potential in where Valemount is headed.
"I get a real positive vibe from being here," said Brennan. "This community — not in a bad way, but in a good way — has challenges ahead of it."
He said the area's biggest challenge will come as it transitions from being a resource-based community to a tourism and service based one. He said although it's a "tough" transition, he has confidence in what is happening here.
"We're lucky because of where we are… Valemount has a good feel to it," said Brennan. "I think we're on the cusp of some really great things."