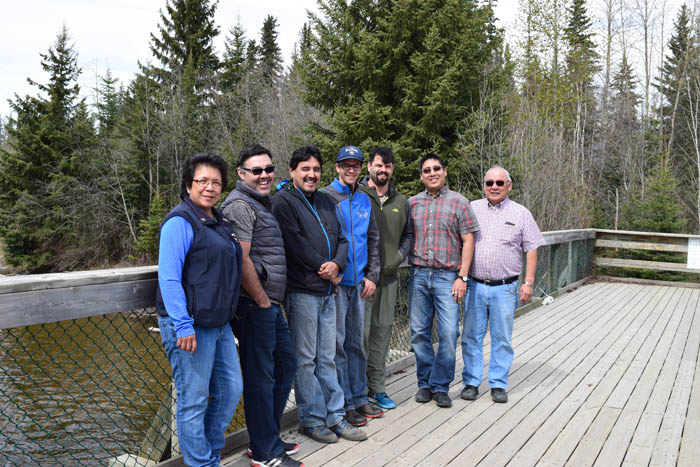 by KORIE MARSHALL
Simpcw Council held a regular meeting in the northern part of their territory on April 18th, says Band Councillor Tina Donald. While in the area, Councillors took some time to enjoy the view of Swift Creek from the salmon viewing platform in George Hicks Regional Park.
Chief Nathan Matthew's message in the community's April newsletter says they are continuing research Simpcw traditional use and occupancy in the Tete Jaune Cache area. He says the Band Council is planning an event this year to commemorate the 100th anniversary of the removal of the Simpcw people from Tete Jaune Cache to Chu Chua. He says they are also planning to participate in Jasper Aboriginal Day on June 18th, and are planning a hunt in Jasper National Park in September. The Simpcw assert that part of the park and townsite is part of their traditional territory.
Chief Matthew's message also said the Band Council accepts the results of the March referendum on entering a mutual benefits agreement with Kinder Morgan, relating to the proposed expansion of the Trans Mountain pipeline. The Simpcw Referendum code requires 30 per cent of eligible voters to cast a vote, in order for it to be valid. 116 votes were cast, with 91 voting yes and 25 voting no. No word yet on the terms of the agreement, or a date for the signing. Last year, Kinder Morgan announced a contribution of $185,000 to Valemount as part of a group of community benefit agreements, should their application to expand the Trans Mountain pipeline from Edmonton to Burnaby be approved.