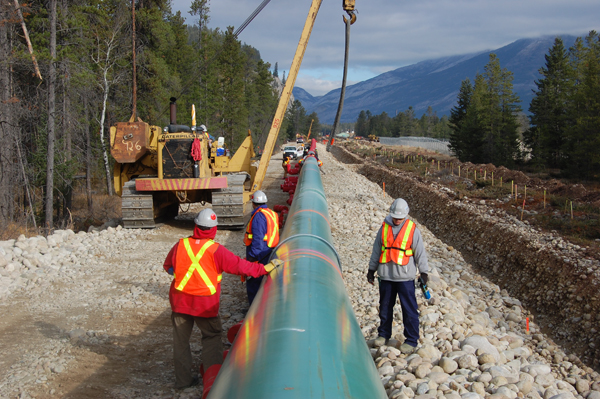 By KORIE MARSHALL
Kinder Morgan has filed its final written argument for its application to expand the Trans Mountain Pipeline system.
In a news release from Kinder Morgan on Tuesday, Dec. 15th, the company says the filing is an update to the previous final argument submitted on Aug. 20th, following a request from the National Energy Board to revise previously filed economic evidence.
The Written Final Argument is publically available here: http://docs.neb-one.gc.ca/hp?language=E&ID=A74731
Trans Mountain's legal council is expected to deliver an oral summary of the final argument to the NEB board at the hearing room in Calgary on Dec. 17th. The hearing will be live streamed on the NEB website here: http://neb.isilive.net/TMPULC/video-english.html (audio only: http://neb.isilive.net/TMPULC/audio-english.html).