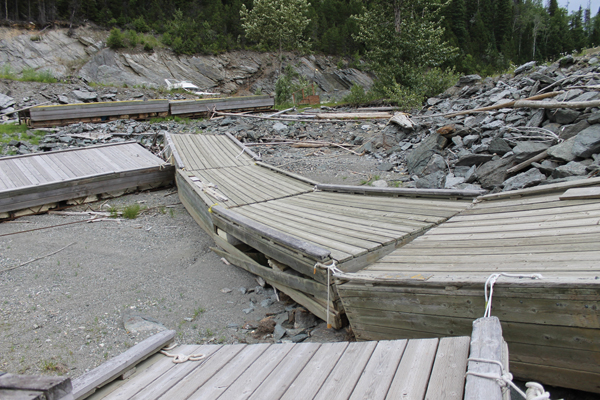 Submitted by Columbia Basin Trust Communications
Valemount residents and visitors will be able to enjoy new moorage docks at the Valemount Marina this summer. The
construction of these docks is being supported by Columbia Basin Trust.
The marina is located at Canoe Reach, approximately 26 kilometres southeast of the village. The previous docks are several decades old and have been deemed unsafe.
"Without new docks, we'd have to close for the season," said Owen Torgerson, President, Valemount Marina Association. "We want to thank all community partners who helped us secure funds and local materials, and all volunteers who are helping us construct, assemble and install these new docks."
The marina opened June 1, with work on the docks substantially complete. All work will be finished by early July.
"Tourism is a strong economic driver in the Valemount area," said Lynda Lafleur, Columbia Basin Trust Community Liaison. "This project will support the economic well-being of this community and its residents—plus help them enjoy their own backyard."
Learn more about the marina at www.valemountmarina.com.
Columbia Basin Trust supports efforts to deliver social, economic and environmental benefits to the residents of the Columbia Basin. To learn more about the Trust's programs and initiatives, visit cbt.org or call 1.800.505.8998.