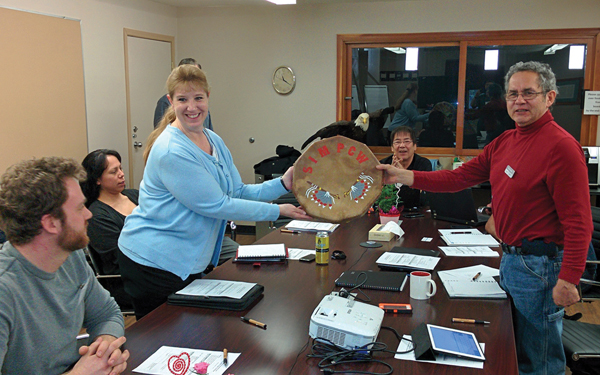 By: Korie Marshall
Continuing the Community to Community forums started in 2013, members of Valemount Council met with members of the Simpcw First Nation last month.
In the fall of 2013, representatives of the Simpcw First Nation came to Valemount for two days of informal meetings and discussions with Valemount Council, including discussions on economic development opportunities.
On Friday Feb. 13th, Councillors Sandy Salt and Owen Torgerson and members of Village staff traveled to Barriere for some round table discussions on topics of shared importance for the communities. Councillor Salt noted during the Feb. 24th Council meeting that a written report will be presented to Council, and Councillor Torgerson said there are some definable action items the communities can work on together, such as short and long term solutions for reliable power.
"They are having as big of an issue in the North Thompson as we are here, being on the same distribution line," said Torgerson.
Valemount Council brought a painting by local artist Julia Thrasher as a gift for the Simpcw, which was presented to Acting Chief Fred Fortier by Acting Mayor Sandy Salt. Fortier also presented a moose hide drum to Valemount Council, which Salt says will be displayed in the Village office.
Mayor Jeannette Townsend says she wasn't able to attend the community to community forum, as she was in Prince George for Regional District board meetings and stayed over for the official openings of the Canada Winter Games.
A memorandum of understanding was recently signed between the Simpcw and the Village, and the Simpcw have already expressed support for the resort proposal by Valemount Glacier Destinations. The master plan for the resort was submitted to the government last week, and the proponents and Valemount Ski Society are hosting a meeting this Friday to introduce the master plan to the public.