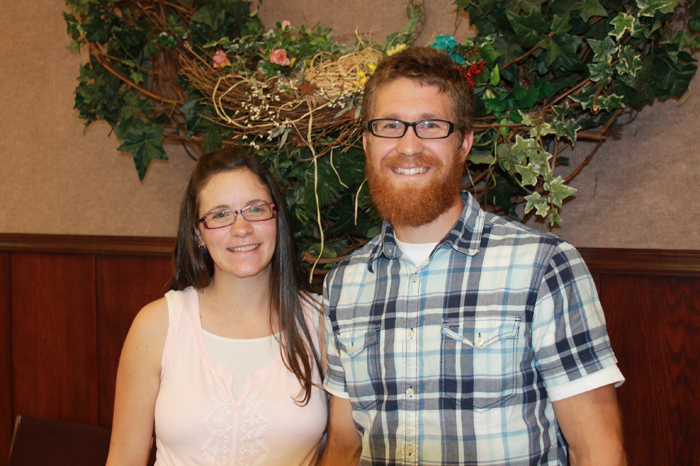 By: Chris Parker
On Aug. 2nd a U-Haul truck arrived at a residence on Dominion Street in McBride. The occupants and those of several support vehicles began to unload the beds, chesterfields, kitchen utensils, toys and books to turn the house into a home. This family had come from the Lower Mainland and have three children currently, with a fourth on the way. The parents have a special role to fulfill in McBride as they come here to be the pastor-and-wife team to support and lead the congregation at the Evangelical Free Church. Ironically it was exactly a year ago on Sunday since the congregation said goodbye to Pastor Dan Carlaw who left McBride to take up his new responsibilities in Prince George.
So on Sunday Aug. 3rd Pacific District Superintendent Martin Perrin was present in the Church Sanctuary and led the installation service for Stewart and Charisa Reimer. Perrin also gave a memorable sermon, emphasizing the need for patience and describing the role both of the congregation and the new pastor/wife team. He did this in part by describing the role of two brothers on a bridge after reconciling rather than building fences to separate their adjacent land – suggesting that though Stewart and the congregation had different roles, there was to be no division or superiority one over the other; instead compassion and support for one another.
Following the service, a potluck dinner allowed Stewart to shake a substantial number of hands as each family welcomed him and Charisa on a personal level. One of the drivers and helpers for their move to McBride was Charisa's father, himself one of the senior pastoral team at Burnaby's Willingdon Church. Pastor Darryl was thus here to see his son-in-law and daughter take this important step into Church leadership, a role that Charisa has observed all of her life.