A new boutique has opened on Valemount's 5th Avenue.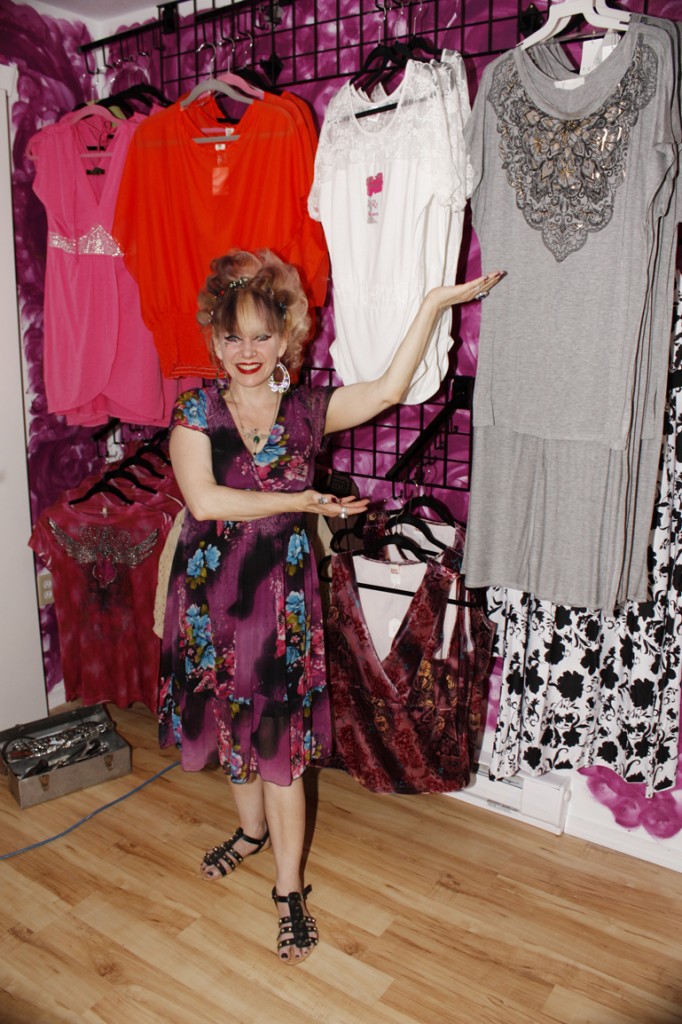 Erica's Everything Emporium has opened in Valemount, housed in The Gathering Tree building.
The offers clothing for all ages, running shoes, music supplies, jewellery and piercings, among other items.
Erica Steiger, owner and operator of the business, has been giving fortune teller readings at The Gathering Tree for a number of years. She said she will continue doing readings and hopes to offer merchandise that is affordable and basic but also some "cool" items.
Steiger operates a store in Clearwater, where she lives, with the same name. She says her new Valemount location is smaller, but she hopes to carry many of the same products, including organic, free-trade items, plus sizes of clothing and arts and crafts supplies. She's interested in the possibility of having crafts from local artists on consignment in her shop.
Steiger says when Fields store on 5th Avenue closed down last summer, she noticed Valemount was lacking an affordable clothing store. The only other store in town selling affordable clothing is Mountain Bargain second-hand store in the Karas Mall which opened a year ago.
Steiger's store goes beyond clothing, however. Erica's Everything Emporium will also offer jewellery and watch repair, including gold jewellery, and will be open to special requests from customers.
The store is open weekly Wednesday to Saturday.
Steiger's professional fortune teller name is Erica Von Kcaat.
By Thomas Rohner with files from Laura Keil