While talking to Andreas Thoni about the bike park Master Plan, my fellow media interviewer asked an excellent question – how do we communicate how exciting this project really is? Not only how exciting, but how much is will change Valemount for the better?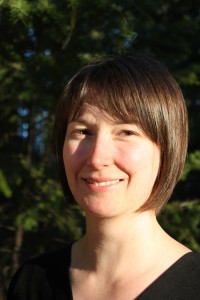 If you're not into mountain biking, you may be asking what's it to you?
Plenty.
Let's start with the obvious: more visitors to this town in the summertime means more hotel stays, more people eating in restaurants, fixing their bikes, buying clothes and safety gear, maybe even fixing their cars. The stimulus money ripples out. Each business and resident will take their piece if they wish to.
It's an answer to the fall shoulder season, since the weather often holds but we get fewer international visits.
It's also an opportunity for our young people to have a great outdoor activity that isn't scheduled. They can visit anytime they like – after school and after work. Mountain biking was one of the
top priorities of the Give Youth a Voice meeting and follow-up, voiced by young people in elementary and high school.
This project is very close to being "shovel-ready." It's a local intiative and doesn't rely on international investors. Its payoff is clear and the only question on the spin-offs is just how big they will be.
Many mountain bikers do tours of certain areas, going from one mountain bike park to the next over weeks or months. There are more than 100 designated mountain biking areas in BC alone. Jasper is facing further closures to backcountry areas and tension around illegal mountain biking there has been ongoing for years. McBride is also working on a bike park. The Robson Valley could become an important spoke on the wheel.
But how do I really convey the enthusiasm of the people who are putting this together and the excitement of the project's potential? Exclamation marks will never work. I suggest talking to an outdoor enthusiast about what this project means. That, more than anything, will give you a sense of the project's value.
Laura Keil