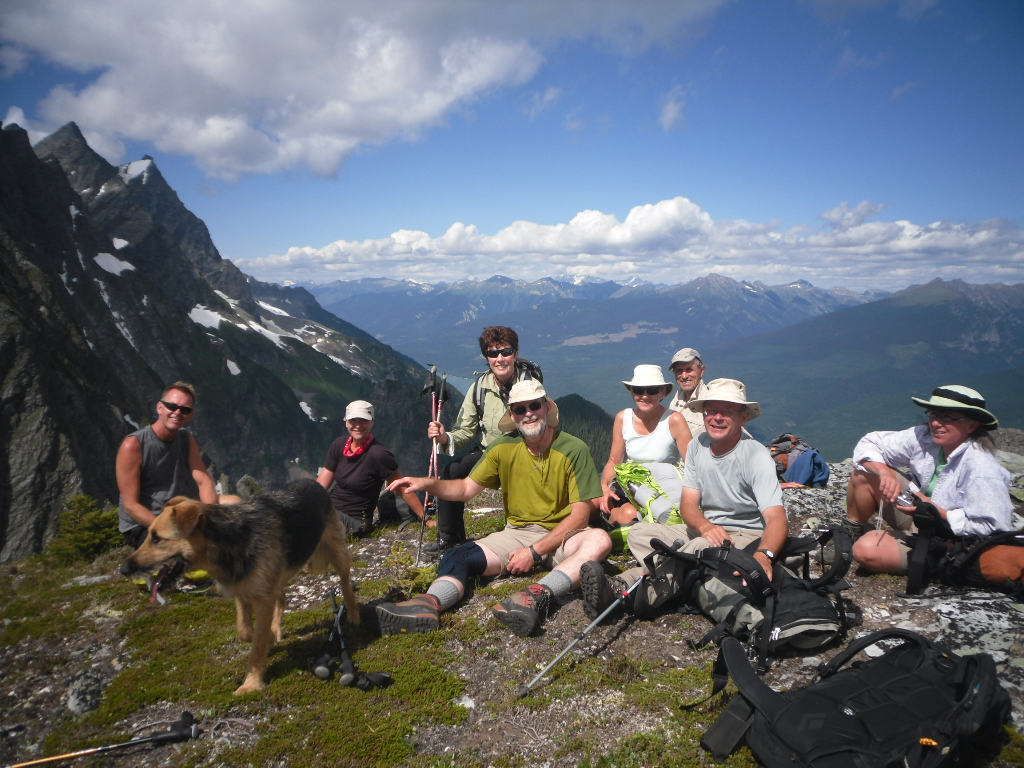 It's a two to three hour hike up steep terrain but hikers will be rewarded with sparkling, aquamarine water.
Hikers can drive up part of the way on a logging road and take the trail from there.
Part of the recent hike were Yellowhead Outdoor Recreation Association members Gerhard, (Pluto the dog), Ester, Patricia, Darryl, Barb, Rudi, Tom and Peggy all relax after their hike enjoying the amazing views of the Robina Lakes.