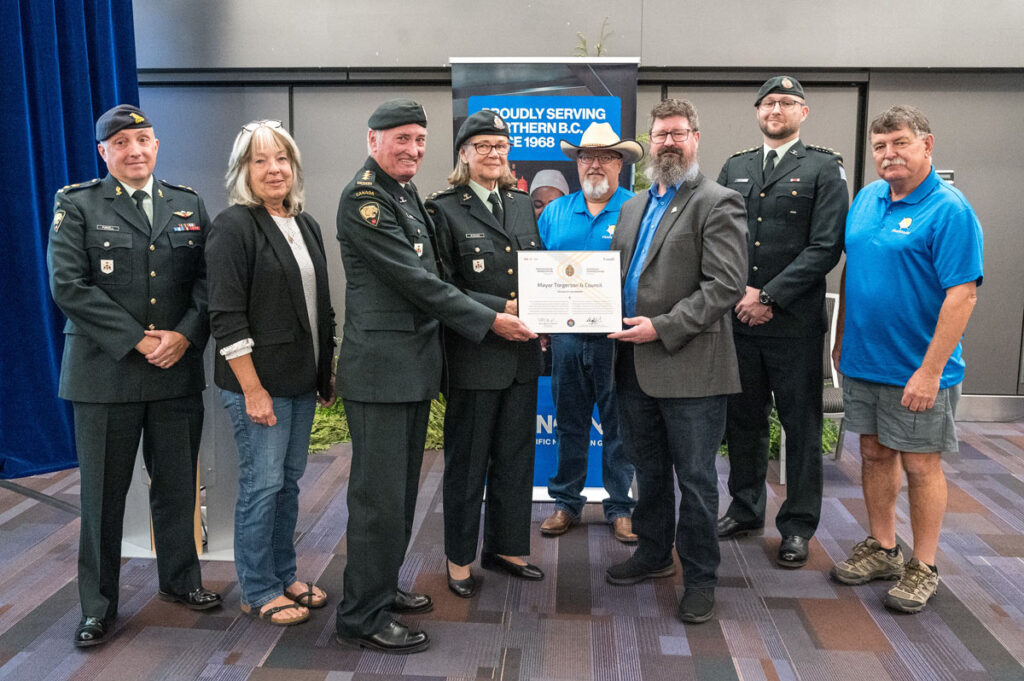 By Spencer Hall, Local Journalism Initiative Reporter, RMG
The Village of Valemount received a certificate of appreciation from the Canadian Armed Forces (CAF) at the Union of BC Municipalities (UBCM) convention last month.
Mayor Owen Torgerson said the Village received the certificate in recognition of appreciation as an employer allowing flexible time off for staff and council members still serving the country.
"We have a couple of staff that are in the Canadian Rangers, our departing CAO was in the Rocky Mountain rangers and our previous councilor was in the Canadian Rangers so they recognized us as being a supportive employer for those still serving," Torgerson said.
The certificate thanks the Village for hiring reservists, regularly highlighting Valemount's connections to Canada's military history, and granting leaves of absence for military duties, including important courses and a multinational seminar in the Czech Republic.