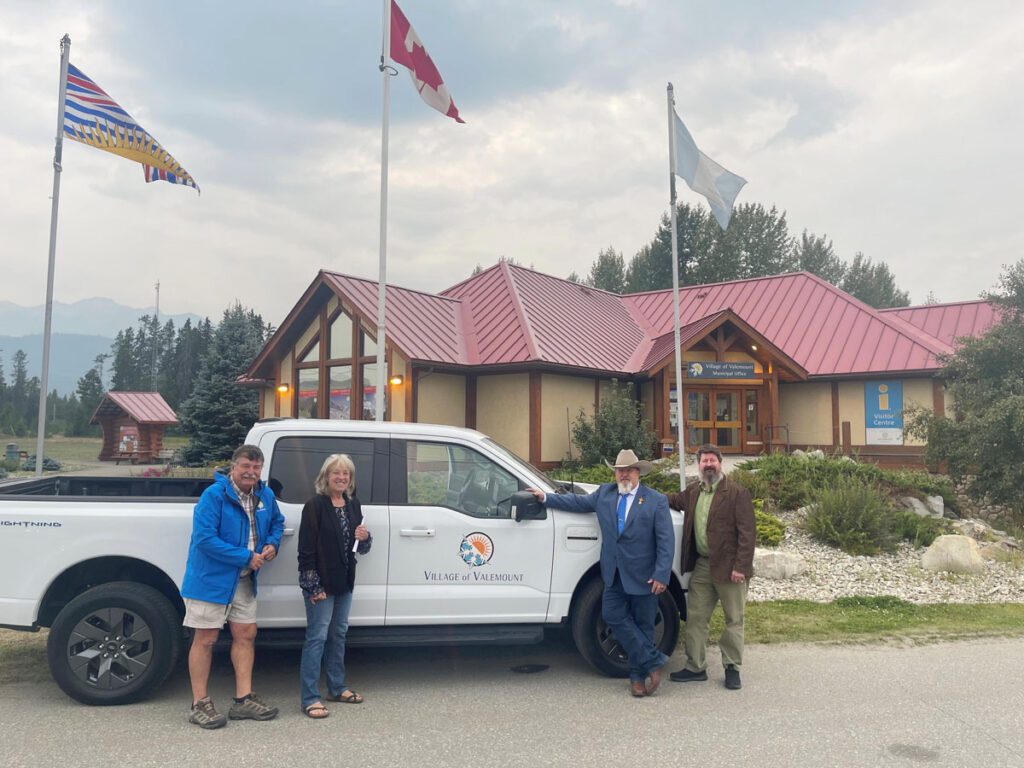 By Laura Keil
The Village of Valemount is switching away from fossil fuels with the purchase of a fully-electric Ford Lightning pick-up truck.
The truck replaces a 1990s fleet vehicle and the Village says by securing grant funding for the Ford Lightning, a much-needed replacement has been completed without burdening taxpayers. The village says the purchase will also reduce greenhouse gas emissions, improve air quality and save money in the long-term.
The $97,046.40 purchase was made possible through grant funding from Columbia Basin Trust's Charge Up Program ($66,530) and BC's Local Government Climate Action Program ($30,516.40).
The Village says the purchase marks a significant step in ongoing efforts to create a sustainable and eco-conscious operation.
"The transition to an eventual alternative-fuel fleet enhances our environmental stewardship by significantly reducing our overall carbon footprint," says Mayor Owen Torgerson. "EVs produce zero tailpipe emissions while also promoting cleaner air quality. This proactive approach to environmental responsibility not only demonstrates our commitment to combating climate change, the financial benefits of adopting electric vehicles in a fleet are very compelling."
Torgerson says EVs offer substantial cost savings over the long term due to reduced maintenance and lower operating expenses.
"With fewer moving parts, EVs experience less wear and tear, leading to decreased maintenance and downtime. Additionally, the significantly lower fueling costs of electricity compared to conventional fuels translate into substantial savings, particularly for our Public Works fleet that accrues high mileage."
In a release, the Village says this modernization not only enhances the efficiency and reliability of the Village's fleet but also emphasizes Valemount's role as a progressive leader in adopting the latest solutions.
This is the second electric vehicle purchased by the Village. Last year, the Village purchased an electric low-speed vehicle for use by public works in and around town. The two-seater tops out at 40km/h and is not rated for highway driving. That vehicle was also fully covered by grants.