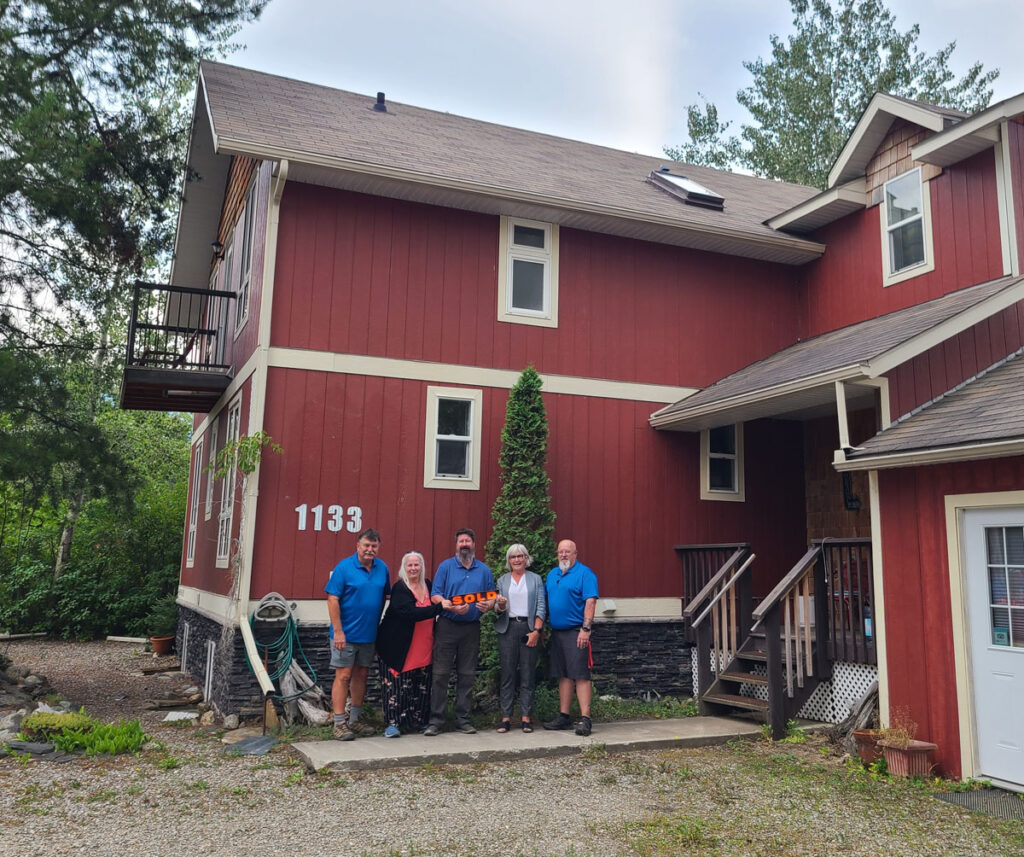 By Laura Keil
The Village of Valemount and Northern Health are taking action on affordable housing in Valemount by purchasing a house.
The 5-bedroom, 3-unit building – once used as a B&B – is located on 6th ave, beside another Village-owned lot. Northern Health contributed $100,000 towards the $675,000 purchase price, with the Village fronting the rest.
The Village says the purchase "aims to address the critical need for accessible and affordable housing options for healthcare professionals, essential workers and those working for the Community."
Village CAO Eric Depenau says they are working out a long-term lease agreement with Northern Health for the one-bedroom main floor space. Upstairs is a 2-bedroom unit, and the basement two-bedroom is rented to an existing tenant. 
Depenau says the backyard is anticipated to be a communal space.
The building belongs to the Village and maintenance and utilities will be a village responsibility.
Depenau says there are currently no village employees in need of housing, but the Village will hold one unit vacant to provide housing for new or temporary staff members. He says this will allow them a space during the probationary period to make sure the position is a good fit, and also provides housing for short-term positions such as interns.
Once the basement is vacated they'll reach out to other groups.
"At that time the Village will be looking to various professional agencies (Such as Northern Health, BC Ambulance, RCMP, and the School District as examples) to discuss their local needs."
He says rent will be determined based on the size of the unit and is expected to reflect the current market, however, the unit leased to Northern Health will be a preferential rate to reflect their help purchasing the property.
"We are delighted to collaborate with Northern Health to secure this property for staff housing," said Mayor Owen Torgerson. "Our community greatly values the dedicated individuals who work tirelessly to care for the health and well-being of our residents. This joint effort demonstrates our commitment to supporting our workforce and creating a sustainable future for Valemount."
Northern Health's contribution to this housing acquisition is from the Northern Health Housing Supports pilot program, funding announced by the Ministry of Health in September 2021 to help address acute and endemic HR challenges in a number of northern communities including in the Robson Valley.
Local housing can support both temporary staff, and newly-hired permanent staff while they make long-term housing arrangements.
A news release says this helps not only to reduce use of area hotels, but also ensures the temporary accommodations are more home-like, which can encourage staff to return to or stay in the community.
"Housing plays a crucial role in attracting and retaining skilled professionals," said Kim Nordli,
Northern Health's Robson Valley Health Services Administrator. "By working with the Village of Valemount, we can alleviate the housing pressures faced by our staff, allowing them to focus on their vital work of providing quality healthcare services to our community."