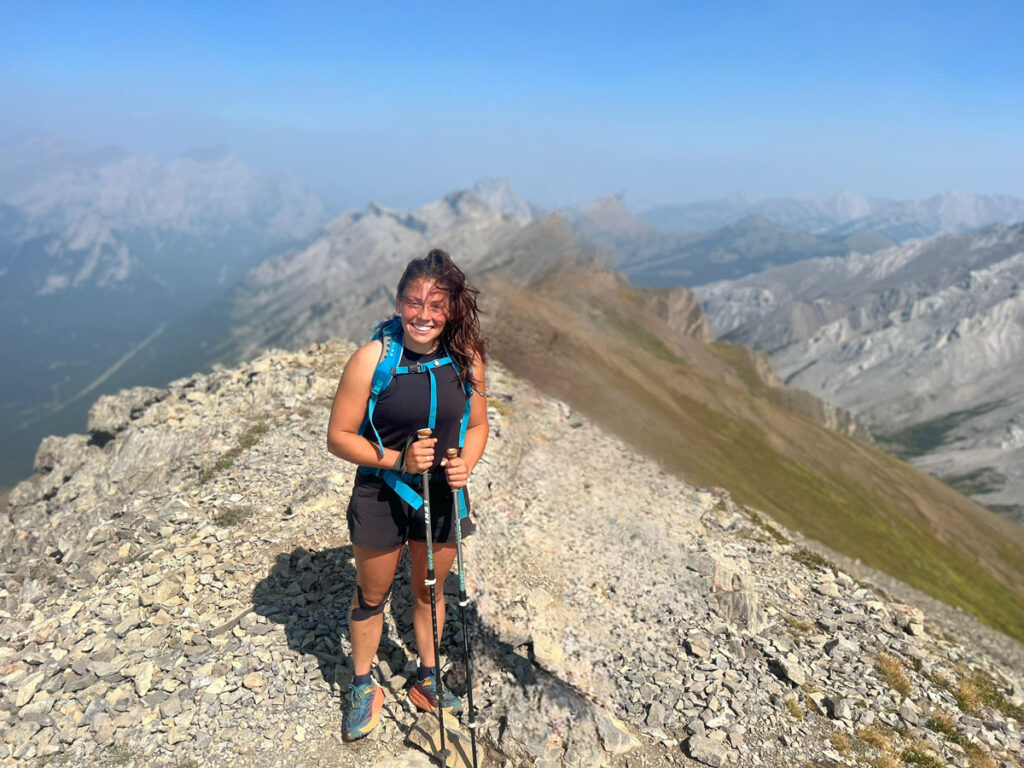 By Andrea Arnold
On August 17, 18, and 19th Tress Cole set out on the physical part of a bigger challenge, to help raise awareness and funds to battle human trafficking through an event called Freedom 8848. She climbed nine mountains over three days in the Kananaskis area, reaching the equivalent height of Mount Everest of 8848 metres. She had set a fundraising goal of one dollar for every metre, which she exceeded.
"I raised a total of $9,523," Cole said.
Cole had been training on mountains around the Robson Valley, but still faced personal challenges as she ascended and descended each peak.
She had expected a level of mental struggle as her body tired throughout the three days. Being raised on a ranch, she was no stranger to mental toughness and grit. She found herself drawing from some of those experiences to get over some hurdles. She also learned some more about herself.
"I learned that when you feel like things are getting hard and you want to give up you can always find more fuel in the tank," she said. "I may not be the most well-trained or fittest person on the mountain but I am pretty determined not to quit. Climbing nine mountains in three days is a great way to realize you can overcome a lot of things in life by taking one step at a time."
Physically, the smoke from fires caused Cole to experience an asthma flare-up on the last day. She had to slow down, which was a challenge as the group of Freedom 8848 participants had been ahead of schedule throughout the other climbs. Even with the slowed pace, Cole was able to complete day three with time to spare.
In addition to the climbing, the group heard stories from different people involved in the fight against sex trafficking. Hearing these stories was a highlight for Cole.
"On the side of the mountain one day we listened to a story from a lady that was 'rescued' (from a trafficking situation)," she said. "Hearing about the healing that she has been going through with Next Step Ministries was very encouraging. Makes me want to do more for all these people who are stuck in bondage and being trafficked."
Cole said there are so many women out there, trapped, who need us to stand up for them and help them get out.
Cole also admits that completing the ninth mountain was a big highlight. Being able to complete such a big challenge gave her a real sense of accomplishment. Throughout the three days, the climbers were supported by a crew that met them at the bottom of each mountain with snacks, a spray of cold water to their weary bodies and a refill for their water bottles.
Although it was an exhausting adventure, Cole does not regret getting involved.
"I would love to do it again and definitely would encourage others to do something like it," she said. "It's a great thing to be a part of. Freedom 8848 has only been running for four years but it is becoming a very impactful event."