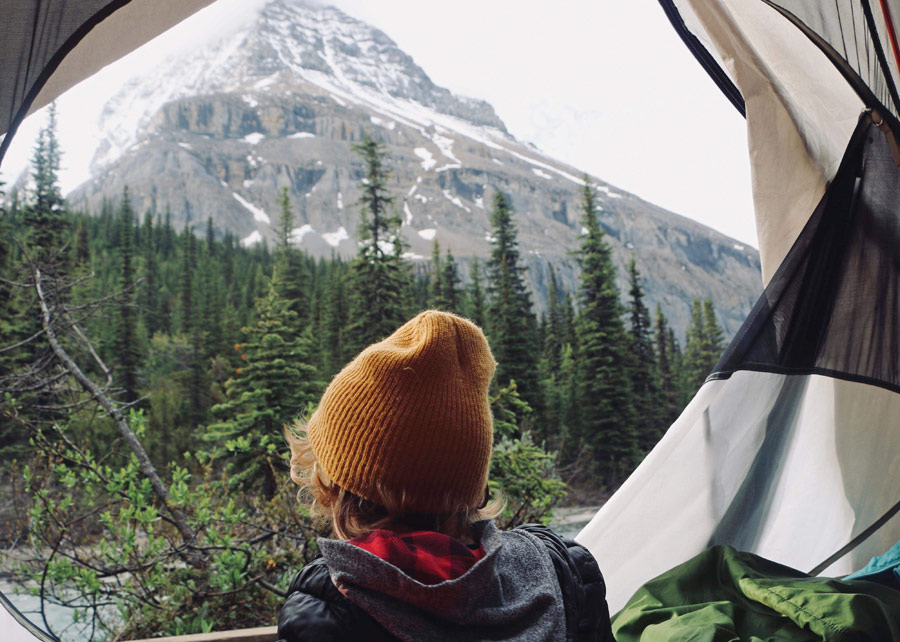 By Jean Ann Berkenpas
---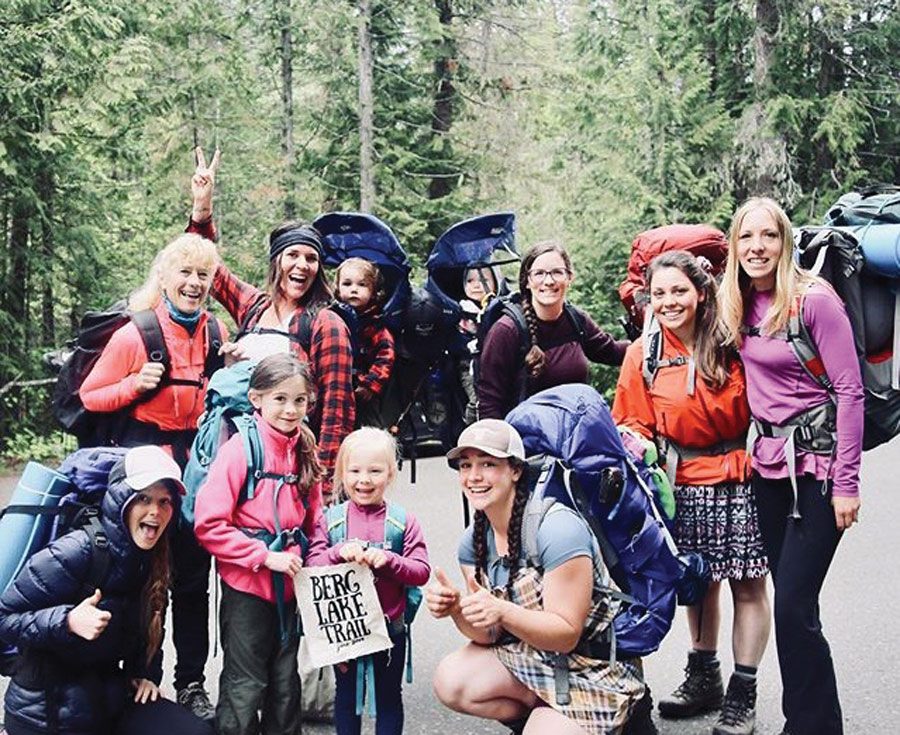 A group of 11 women and children did a quick overnight hiking trip to Berg Lake. While the Berg Lake Trail sees many visitors, this group was unique because it consisted of seven women and four children, two of which were being carried in backpacks. The group included adults Morgan Wilde, Carla Trask, Roberta and Irene Froese, Charisa Reimer, Lace and Tress Cole, as well as the four children (aged 11 months, 1.5 years, 4 years and 7 years).
Wilde was almost 8 months pregnant. She carried her 30-pound 1.5 year old toddler and all their gear on her back.
"I've always wanted to hike the Berg Lake Trail, and more than ever since we moved to the Robson Valley," she said. "It is an iconic hike that traces the base of Mount Robson, the highest peak in the Canadian Rockies sitting at 12972 feet. "Celebrating 30 weeks of pregnancy with baby number two, I knew that now was my opportunity. Feeling strong and able now, I just needed to find others who would be up for the epic adventure. I managed to rally up a dream team of women and we pulled it off. I'm positive I wouldn't have made it up there without this amazing tribe."
"I clipped my pack to the baby carrier that [my son] Forrest was in," she said. "We hiked from the trailhead up to Emperor Falls campground the first day, which was 16km."
When talking about the steep stretch of trail from Whitehorn to the top of Emperor Falls hill, in which there is 500m of elevation gain over 5km she said "It was such a team effort with everyone helping each other with packs and sharing the load. It was incredible."
"The next morning we woke up with a view of the tip of Mount Robson right out of our tent. We had our breakfast and hiked the last couple of kilometres to Berg Lake." After taking in the lake, the group hiked back to the campground, completing the 6km sightseeing trip, and then took up their packs and headed the 16km back down the trail.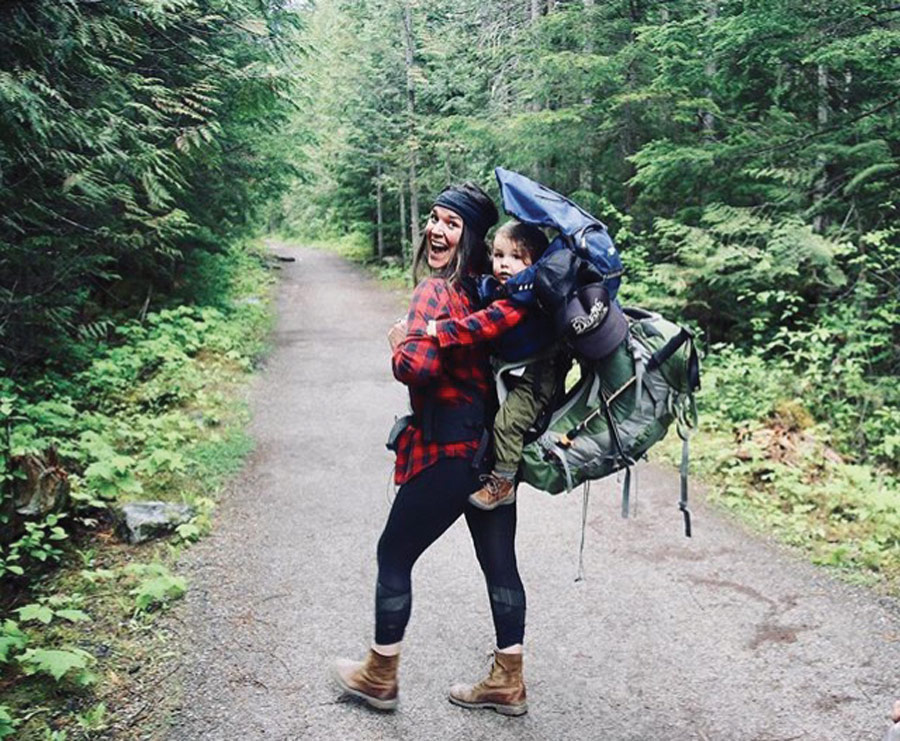 While a 16- or 22-km day can be long and arduous walking with a pack on your back, it can also be a long day sitting in a backpack for the two toddlers on the trip. According to Wilde, the kids did great. "Forrest has been carried up lots of mountains since he was born, so it is almost just a part of him."
She said he is very content in the pack. They also take frequent breaks and he hiked about 5km of the trail on and off throughout the day.
She's embraced the more casual pace of hikes with a toddler. "It is all about taking your time and taking it in."
Having a variety of age groups on the trip worked well. Adults without small children, such as mother and daughter Roberta and Irene
Froese, helped with kids and kept the morale of the group high with songs. The teen sisters Lace and Tress helped with doubling up on packs and carrying extra gear. Mothers hiking with little ones appreciated the extra help, and working together made a trip like this possible. "There is no way we could have carried everything up ourselves" said Wilde.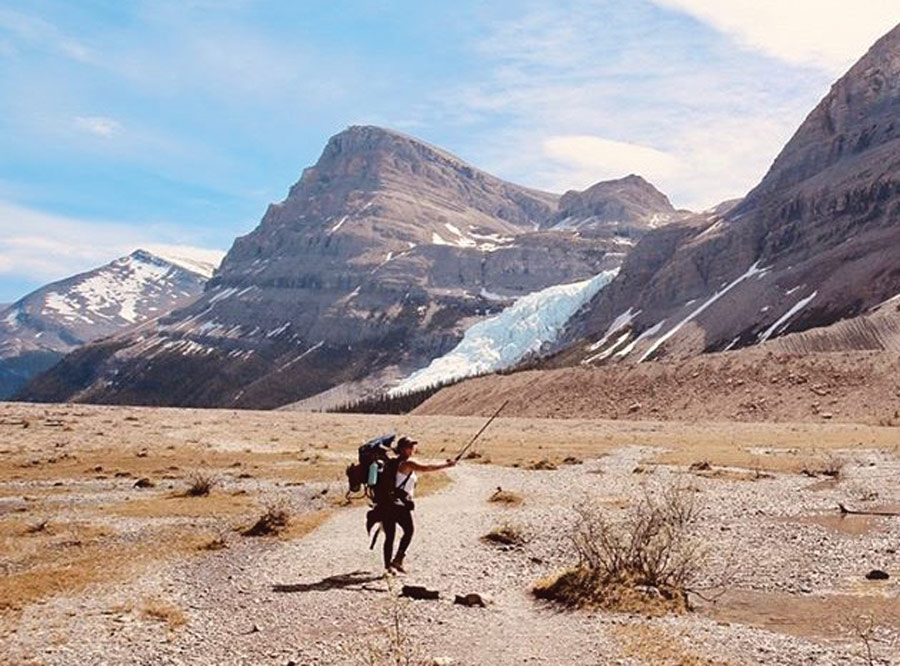 The trip was short but sweet. The weather was almost perfect during the trip. The skies only opened up and poured on them during the last two kilometres of the trail on the way home.
Wilde and her husband moved to McBride almost two years ago from Whistler BC seeking a more affordable home with access to mountain wilderness. They have found the mountain lifestyle that they were looking for in the Robson Valley, and a welcoming family-friendly community. On August 20th they welcomed their second child Meadow Himalaya Wilde to the world. It's safe to say that this family has many mountain-top adventures in their future!