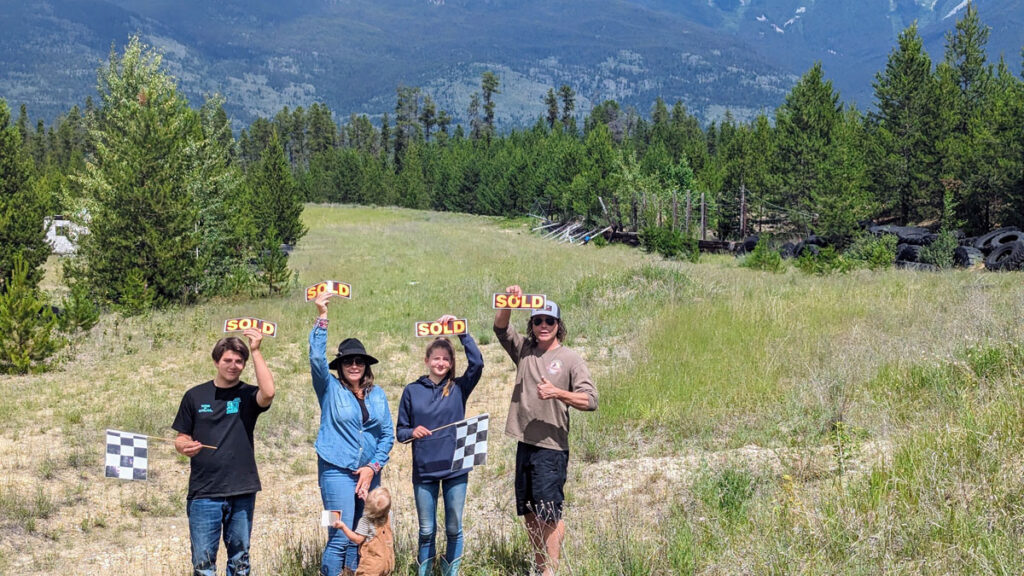 By Andrea Arnold
The Rocky Mountain Racing Association is being revived by the Cinnamon family along with a tremendous amount of community support.
Tamara Cinnamon and husband Ken Robb, along with brother Tamara's brother Joel and his wife Emelia Cinnamon have purchased the 30 acres of land in Cedarside where the race track stood until its gates closed in 2003.
"Locally the sport died," said Tamara. "But it has been revived in the past three years. Not just here. We have seen the number of cars in races more than double each time we go to a site."
The Cinnamon's have four cars that they race as they travel around the circuit, and they are thrilled to look at a future where some of those races will once again be held in Valemount.
"The track was opened in the early 1990's by a group of local families," said Tamara. "Dad (Dale) was a part of that original group as a planner and founder. This is a family passion project and we are thrilled to get started."
However, it is not just the family that is excited to get the track back to a raceable standard. Tamara says that as they travel around to the many different race venues, they have often heard from other drivers that they need to re-open the Valemount track. They say it's "iconic."
She said that reopening has been a dream for a while. Her brother tried to get momentum in 2008 but the timing wasn't right. About a year ago, they decided to try again.
On Friday July 14th Tamara signed the papers, and they have plans to start clearing the land of 20-plus years of growth and disking up the dirt next week to expose the track.
The original builders of the track trucked in clay to create a fast and well built three eighths of a mile oval track. It was known in the racing world as the best track of its day.
"There is work to be done," she said. "But they did such a good job on it, there isn't as much work as one would expect.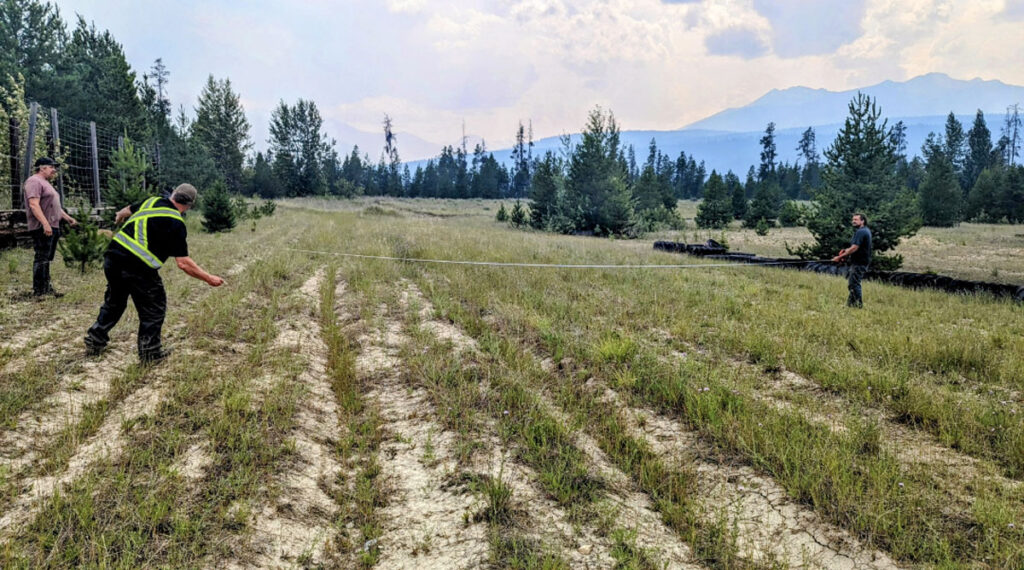 Tamara says that there is still some zoning to get in place, and that they are working with an insurance broker that specializes in racetracks. She says that because the track is located in Cedarside, away from residential community but close to town, it really is in the perfect location.
"It is an asset to the community, not a deterrent," she said. "It is off the highway, has good access and is not in a residential area."
They plan to hold races in three classes: four cylinder, late model and street stock, and Tamara hopes to see four or even five events held in Valemount each year. They are working towards an opening date of May 2024.
She hopes to help further education in the sport of racing through workshops on racing topics like how to build a roll cage, or how to race. The youngest members of the racing community are 14 years old. She wants to help grow the sport by providing the young racers and other newcomers with information that will help them succeed.
The family has been overwhelmed by the amount of support they have already received following the initial announcement.
"People in the community are volunteering to help with the immediate physical labour and even volunteering to help run the concession when we get up and running," she said. "People from the racing community are coming forward and asking what they can do to help as well."
She says she has drivers from all over Western Canada calling her to find out what is going on in Valemount. She has had racers whose grandparents raced in Valemount contact her excited to race on the track they have heard stories about.
Tamara is thrilled by the community response, but she isn't surprised. She grew up in Valemount and it is the strong sense of community support that brought her back home to the valley after a 20 year absence.
"It is neat to be a part of the revival of something bigger than just our family," she said.
Tamara and her family travel around the racing circuit with four cars right now. She runs her dad's old 77 TransAm. It was the last car he debuted at the Valemount track in 1993 and it was then parked in the barn until she and Joel dug it out last fall. They worked on it all winter and she is racing it this season.
Dale, her dad, although long retired from the speed of the track, recently bought another 77 TransAm that he drives to the races to support his kids and grandkids. Two of Joel's kids are very involved with the older one participating in the four cylinder class and the younger one set to hit the track for the first time next spring, hopefully in Valemount.
The Cinnamon's plan to host a Legends Lap on opening night. They want to pay tribute to all those who have raced at the Valemount track in years past. In order to do this, they will be extending an invitation to the original drivers to come attend and participate in the opening.
"We are also talking about bringing back the Jr. Fan Club," said Tamara. "In the past, kids got to pick their favorite driver and they would win a hat. I picked Earl Simpson because he would wave his prosthetic leg as he did a lap around. I still have the hat I won."
After dreaming about the revival for a long time, Tamara and her family are thrilled to be taking the steps to make it reality.
"I am doing this because I believe in the people of Valemount," she said. " They want to help and they want to be a part of something bigger than themselves. In the past or now, it is/was the community that made the track an icon."