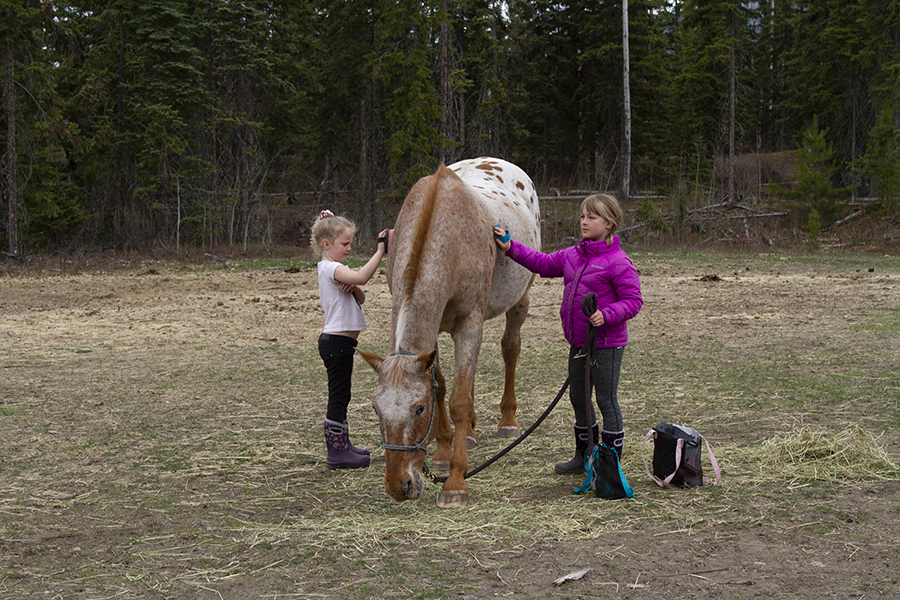 Submitted by Tamara Cinnamon
Leadership Through Horsemanship is one of the programs offered through Cimarron Way in Tete Jaune. This program builds skills on the ranch and translates them into life.
Anyone that has been blessed by the presence of a horse knows how much they can teach in such an intuitive way. This program captures the horses' teachings and enables participants to harness skills such as confidence, respect, communication, teamwork and learn how to use them off the ranch.
Through working with horses, and gaining knowledge of the horses' signals, body positions and actions the kids come to a deeper understanding of themselves and their interactions with others.
11 kids participated in this 6 week program. Learning life lessons of living in the present, finding connection, building trust, clear communication, overcoming obstacles and stepping into leadership.
Congratulations to this group for completing Leadership Through Horsemanship Level 1. They braved the elements, their fears and overcame obstacles each week to become trusted leaders.
If you are interested in hearing more about available programs please email Tamara at [email protected]