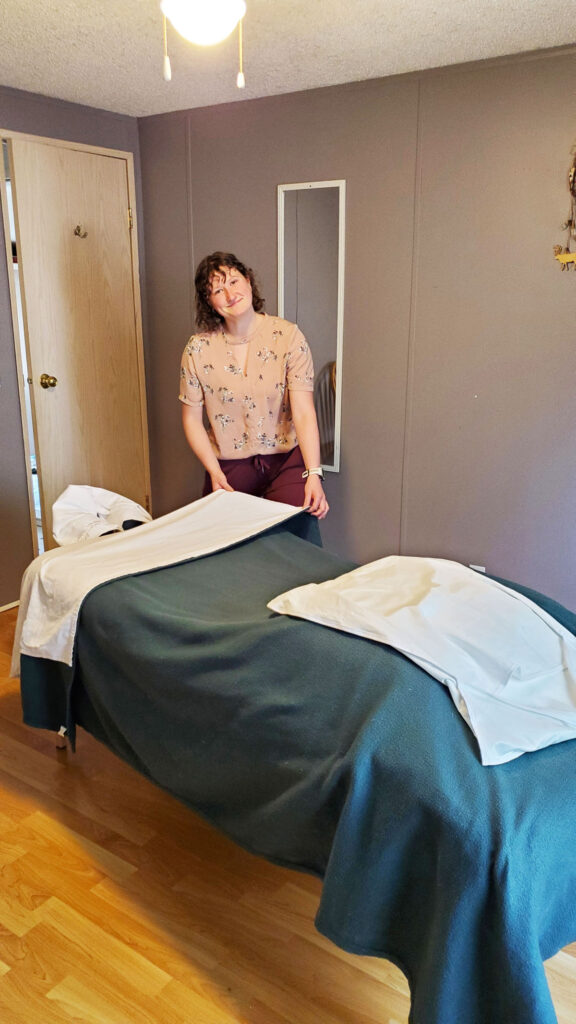 By Andrea Arnold
Recent massage therapy graduate Lilly Esser left McBride after high school graduation to attend West Coast College of Massage Therapy in Victoria BC with the intention to return to the valley to offer her services.
"I loved growing up here," said Esser. "Part of the reason I was attracted to the program was its short turnaround time. It was a three year program that they condensed into 20 months."
Although the program was intense, Esser decided it was worth it to keep her time away from the valley short.
"We were in classes for four months straight, got two weeks off, then back to class for another four months," she said. "It was a quick turn around."
Students also had to complete 550 clinic hours at the college clinic.
Esser loved growing up in McBride and has always had a passion for helping people. She was attracted to a career in massage therapy because it allowed her to develop skills that would allow her to help people daily as a part of her work.
"The more I learned about massage therapy, the more I saw how it can fit into helping people," she said. "I learned therapeutic touch combined with exercises for rehabilitation."
Esser is excited to get settled in and find her groove. As she is just starting out, Esser has not finalized her schedule. She is taking appointments so that she can determine when her services are most needed. She will be offering some evening appointments for those who require them. Although she is working from home running a somewhat flexible schedule she plans to limit work days to five a week.
She wants to find her own work/life balance that will allow her to spend time outdoors and exploring the mountains as well as with her family.
"I want to give back to the community," she said. "They helped launch me into success and have provided support over the years and through trials. I want to be a part of continuing that community feel."

he opened her home based therapy room on the afternoon of May 2nd for her first clients. Appointments can be made through lillyessermassagetherapy.janeapp.com.