By Jean Ann Berkenpas
---
Last weekend's Valemountain Days festival had something for all ages. Children and youth were out en masse, but not just as participants: the school-aged generation was also a big part of the volunteer force behind the weekend's festivities. Roughly half of the volunteers signed up to help at the event were youth.
According to Jennifer Scheller, lead organizer of Valemountain Days, the event had 35 volunteers signed up ahead of time. About half of those were youth, many of whom took on multiple time slots and stations. Throughout the weekend more volunteers stepped up to help where they saw it was needed, some of whom were also youth.
Jorja August and her friend Angelie Pardo spent most of their weekend at the arena helping with the bouncy castles and dunk tank activities. When asked what made them decide to volunteer the girls responded "We just wanted to help out!" Jorja's younger brother Sam was also there helping. Her family made it a weekend activity not just to participate, but to do so through helping out.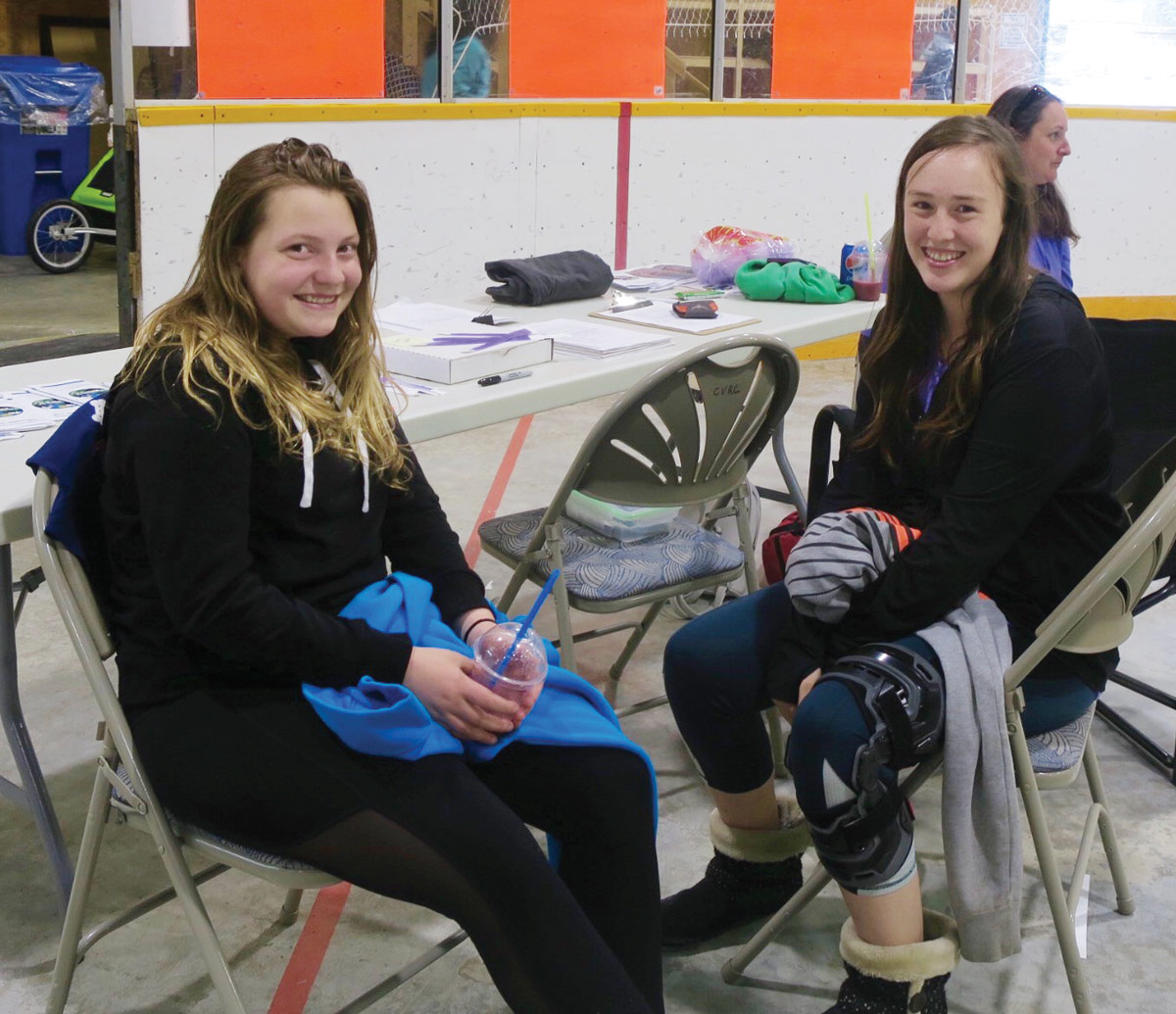 Some of the activities allowed for spur of the moment volunteers. The dunk tank, for example, accepted volunteers to sit up on the platform while friends spent five dollars to throw a ball at the mark and thus cause the inevitable plunge into icy water. Madison Smith sat up on the platform for over an hour and was dunked into the cold pool 10 times.
Many other kids found ways to contribute through dressing up and riding on floats in the parade. There were junior firefighters, tree fallers, rafters, pony trainers and more. The Youth Centre float could be heard drumming its way down the street with a small team of teens setting a big beat on improvised drums.
At the Logger Sports, children watched the events and were eager for opportunities to participate and help out. If anything needed measuring, there was always a small hand eager to hold one end of the tape measure. But mostly the kids busied themselves with excavating the sand pit reserved for the log rolling event.
Community events like Valemountain Days are an opportunity to have some fun and celebrate our community. It is great to see the organizing team creating opportunities for kids to both participate and help out. The future of Valemount looks bright when there are so many young people taking part as volunteers. It is clear that local youth take ownership of their community and are willing to take the initiative to make it a more vibrant place for us all to enjoy.