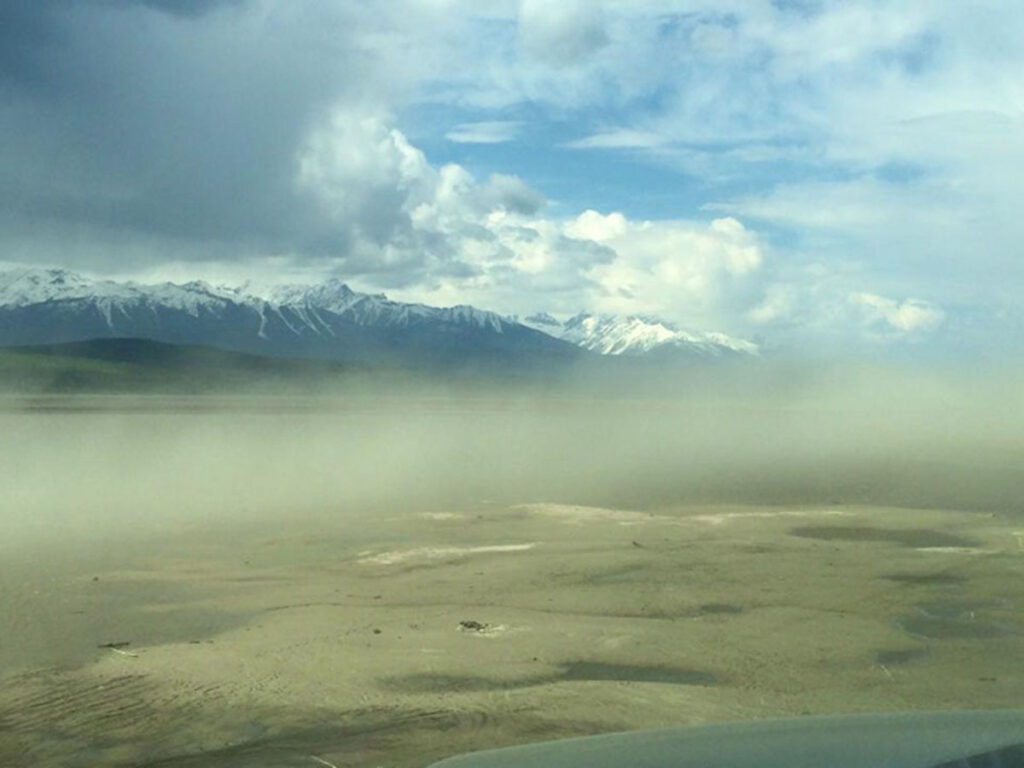 By Laura Keil, Editor/Publisher
"Where did all the water go?"
For those new to the Valemount area, this is a common question about Kinbasket Lake during the low water period of the reservoir. As the Mica Dam is roughly 100km away as the crow flies, few newcomers realize the lake is a reservoir. But spring is a yearly reminder of this fact, as the reservoir's drawdown exposes dusty mud flats and driftwood and spawns terrible dust storms until the water rises with the freshet.
It's taken nearly 50 years to "clean up" the lake, and still the work is not over. On the Arrow Lakes, an area in the Kootenays inhabited by several thousand people, BC Hydro did properly clear the lake of the timber they knocked over when they built the Hugh Keenleyside Dam. But up here, they didn't. What this has cost the valley, it's hard to say. Due to severe log jams and dust storms, the lake wasn't really promoted to tourists until the 2010s, despite BC Hydro's eager promises of a scenic lake when the dam was built.
Only a handful of locals can remember this time in Valemount's history, but it's one that we're vaguely aware of anytime someone mentions the Columbia Basin Trust or the hot springs. The Trust provides hundreds of thousands to Valemount each year in the form of grants to area non-profits. It has helped build our renowned mountain bike park, revitalized our downtown, helped fund the Valemount Industrial Park, and boosted the operations of countless non-profit ventures.
All this doesn't put back the timber that was lost, or replace Valemount's hot springs, but it has been a boon to the community and helped offset some of the losses due to the flooding.
As the Columbia River Treaty is renegotiated this year, many are hoping that values such as ecosystem health and human health play a greater role in the agreement. But to complicate matters, five million acre feet of water is referred to as "non-treaty" storage. This is storage BC Hydro and the Bonneville Power Corp in the U.S. negotiate for the purposes of flood control and power generation in addition to the treaty.
I believe BC Hydro should be doing more to offset the dust storms created by its operations. It's taken dust control measures in Revelstoke and the Arrow Lakes. It's time we lobbied for better treatment in the north.