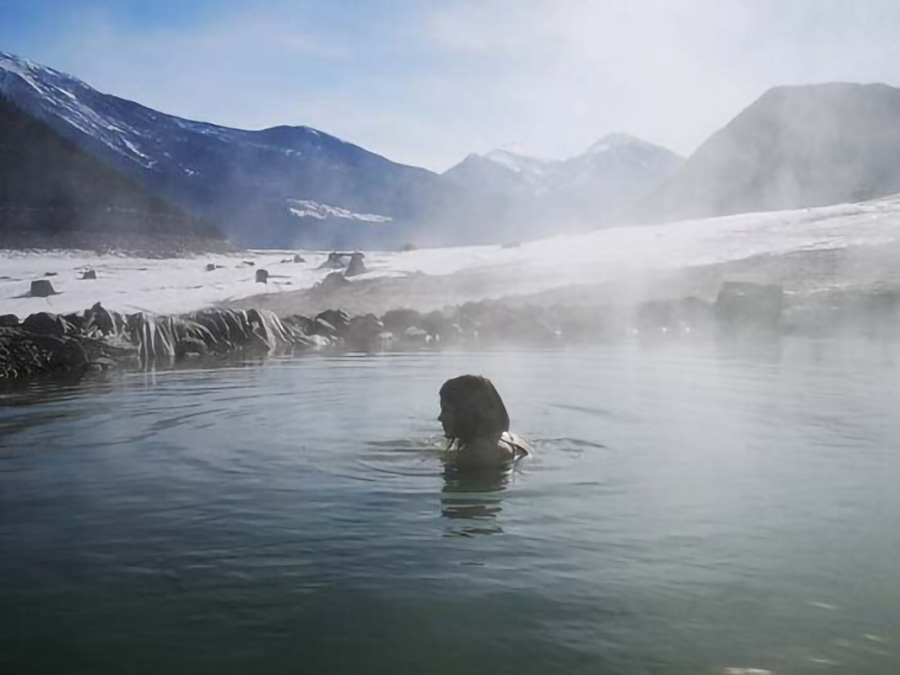 By Laura Keil
BC Hydro's latest reservoir pool numbers suggest Valemount's elusive hot springs may reveal themselves in the coming weeks if water levels continue to drop.
BC Hydro's April 8th update showed the water level at Kinbasket Lake (Reservoir) was expected to drop 6.1 ft over the course of the week, down to approx. 721.7m above sea level by April 15th. The ideal level for exposing the geothermal hot pool is below 719 metres.
The hot springs are located approx. 26km down the west side of Kinbasket Reservoir via a muddy, bumpy road prone to mudslides, and unless you're with a local, are difficult to locate.
As a reservoir, Kinbasket Lake fluctuates over the course of the year, usually hitting its lowest levels in early spring. The reservoir is controlled by BC Hydro via the Mica Dam, which was built as a flood control measure for the U.S. under the Columbia River Treaty.
Water levels can be checked online at BC Hydro here: tinyurl.com/kinbasket-levels