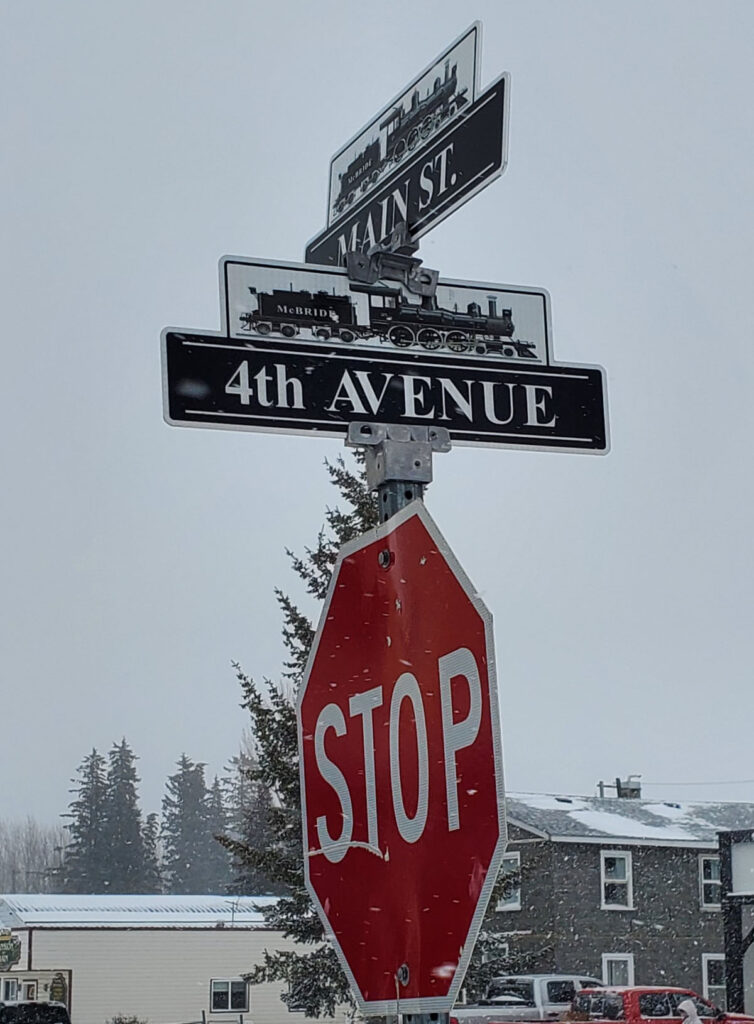 By Andrea Arnold
Several street signs around McBride have gone missing in the last week. A news release from the Village of McBride Monday says a number of Main Street intersection signs, from 2nd, 3rd and 5th avenues, are believed to have been removed between Jan 26 and 27th.
In June 2022, another sign from Main and 2nd ave was also removed.
All intersections around McBride were upgraded in 2022 with larger and more readable signage through grant funding assistance from the CN Community Fund. The cost to replace each sign is approximately $355.
CAO Chris Tupy said Village staff would like to reiterate how extremely disappointed they were to discover that these signs were removed.
"The signs were replaced based on feedback and recommendations made from our Community Revitalization and Beautification Committee back in 2021, and made possible, in part, with funding from the CN Community Fund," he said.
The Village requests that anyone who has any information on these sign thefts contact the local RCMP detachment at 250-569-2255, reference file #23-30 or that the signs are returned to the Village, no questions asked.