"The community is my top-most priority"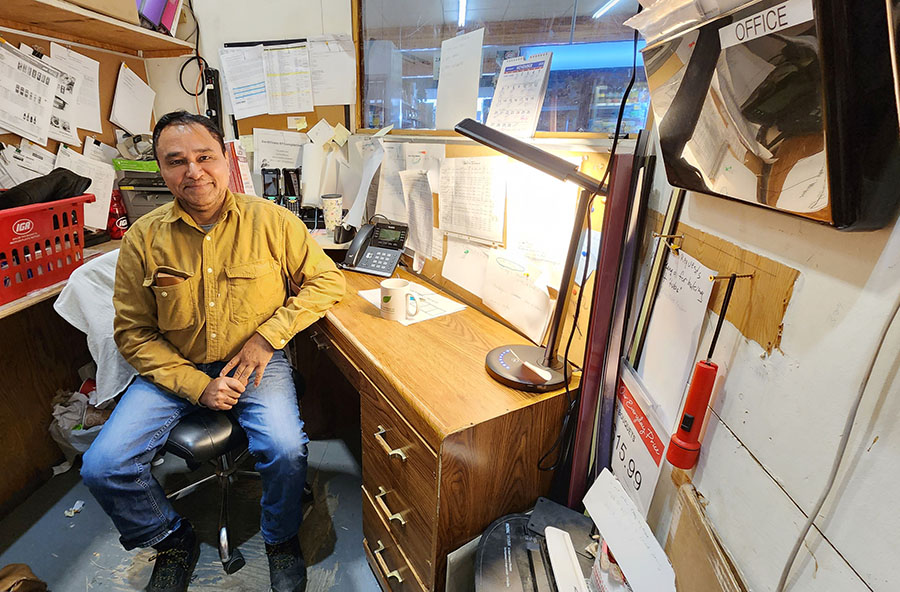 By Laura Keil
Valemount's IGA is back to being locally-owned after Sona Mann purchased the franchise last week. Already, he has new team members training to fully staff the store with department managers and deputies.
"We have specialized people coming in to assist us, hard-working people, so that we can serve the society at large," he said.
The new ownership is a turning point for the store, which has struggled for the past few years with a lack of staffing, rotating managers and distribution problems.
Mann recently sold six gas stations from a total of seven that he owned. The gas stations had grocery sections in them, so the business isn't new to him.
"We had a very rich experience in running the grocery stores for all the gas stations we possessed."
For him, the community is at the heart of IGA and his business philosophy.
"The community is my top-most priority," he said. "People are looking to us with great hopes and we intend to live up to their expectations."
He plans to have customer specials, Christmas sales and improve the diversity and quality of food offered in the store.
He said the IGA head office at Georgia Main Food Group provided him with lots of support in purchasing the store and he credits them for helping it go smoothly.
Mann will be on site most days, but also has a manager in place. He says the roll-out to the new team is happening quickly, including additional staff.
"Para-commandos are coming," he said, laughing.