By Andrea Arnold
Dunster resident Melanie Guttner's grandfather Carl Edward Maple, mother Marilyn Marie Maple and son Christopher Guttner have all served their respective countries spanning World War II until as recently as March of 2022.
Carl served as Private First Class in the US Army. He fought in France in WW2 as an artilleryman and grenade launcher. PFC Maple was killed in France on Dec 10, 1944, six months after D-Day (June 6).
Guttner's mother Marilyn served in the US Airforce from August 1960-1963 as an Airman Third Class.
"I felt that if Dad could die for the county, I could serve it," she said.
Although Melanie herself did not serve, she too had thoughts of following in her mother and grandfather's footsteps but found a passion in equine related careers that kept her at home, and then raised her two children. She remembers what home life was like when she was younger, and how her mother's service time influenced her upbringing.
"We grew up in a very strict home that had a lot of love and respect but required the same of each one of us kids," she said.
She remembers her mom telling them that while serving, if she didn't make her bed so tightly that inspectors could not bounce a dime off her bed each morning, they would tear the bed apart and she would have to make it again.
"We were taught from a very young age to make our beds first thing in the morning," she said. "To do anything to the best of our ability correctly the first time."
They had a family joke later on in their lives that the reason men work harder than women is because women do it right the first time.
The most recent of Guttner's family to serve is her son Christopher. Trooper Guttner served as an Armoured Crewman for the Lord Strathcona's Horse from April 2019-March 2022. Although there was not a particular moment in his life that made him want to serve, he had the will to join the service since he was young.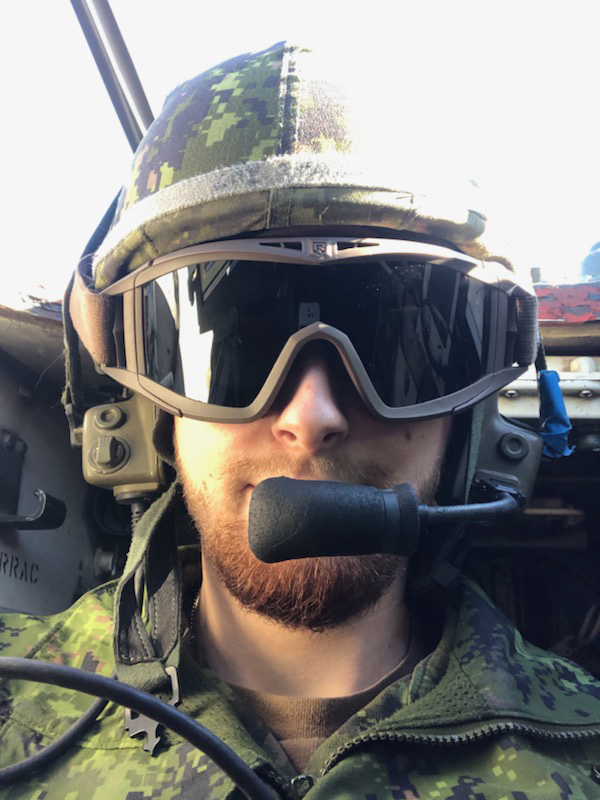 "My grandmother and her service in the military became a factor in my decision to join since I have always looked up to her," said Trooper Guttner.