By Laura Keil
More than a hundred years have passed since Harry Atherton died in battle just outside Lens, France in 1917 at the age of 24, but the recent identification of his remains has family members reflecting about his sacrifice on the eve of Remembrance Day.
Using Ancestry.ca, the Goat tracked down possible family members and received replies from several of them.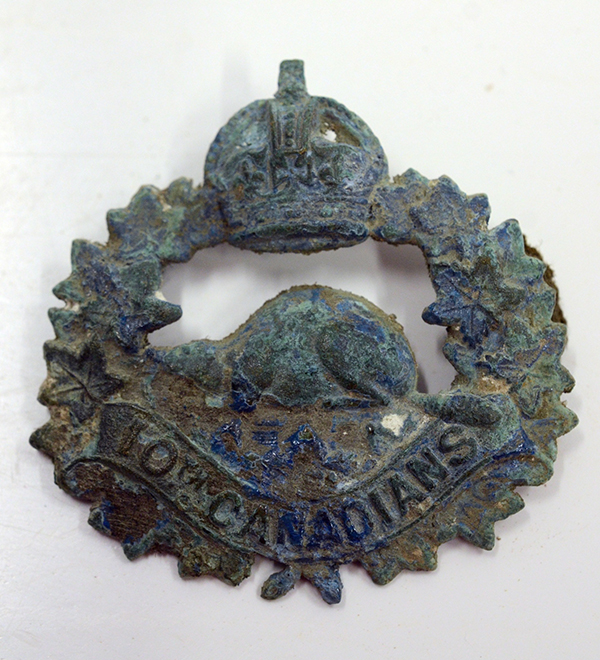 Frank Down's wife Louise, 88, of Alabama is one of them. She is Harry's first cousin once removed (Harry's father was her great-uncle).
"Even though I never knew Harry, to know that a part of my family from England fought for Canada in WWI and was lost all these years and now to have his remains identified is just remarkable," Louise said in a statement sent by her husband. "Things like this happen in movies. Thank you God for watching over our family and allowing Harry a proper burial."
James Atherton of Lions Bay, B.C. hasn't been able to pinpoint a direct family link to Harry, but figures he must be distantly related since his Atherton ancestors hail from the same part of England. He spent some time researching the matter on Ancestry.ca after the news release came out in October.
He said it is interesting to have some details about this young person's life, a young man who struck out on his own to Canada, only to find himself back in Europe fighting a war.
"It does kind of hit close to home and makes you think about things just kind of appreciate those that have served, the sacrifices that have been made, even though it's close to 100 years back."
James noted the detail about Harry working as a carpenter in McBride. He says many of his ancestors were carpenters too.
"That was a commonality. My ancestors going back to my grandfather, great grandfather and even going back two (more) generations were all carpenters."
Harry Atherton was born in Leigh, England, in 1892, and grew up in Tyldesley, England. the son of James Henry Atherton and Sarah Atherton (née Bradbury). His father James Henry Atherton died in 1905 and his wife Sarah remarried a James Ball in 1907. Harry and his sister Elizabeth are listed in the 1911 England census as step children of James Ball. He moved to Canada in 1913 by himself at the age of 20, settling in McBride and working as a carpenter before enlisting in March 1916.
Atherton joined the Canadian Expeditionary Force (CEF) with the 63rd Canadian Infantry Battalion (Edmonton). He fought in several battles and was wounded but recovered from his injuries. Then on Aug. 15th, 1917, Atherton fought with the 10th Battalion during the first day of the Battle of Hill 70 near Lens, France. The 10-day battle cost the Canadians almost 10,000 casualties (killed, wounded and missing), 1300 of whom have no known grave.
Atherton was reported wounded Aug 15th but later reports said he had been killed in action. He was 24 years old.
"Though it has been more than a century since we lost Private Atherton in the Battle of Hill 70 during the First World War, I'm proud that we were able to identify his remains and provide him with a proper burial," said The Honourable Lawrence MacAulay, Minister of Veterans Affairs and Associate Minister of National Defence. "His contributions to Canada will never be forgotten."
Veterans Affairs says there are no known photos of Atherton.