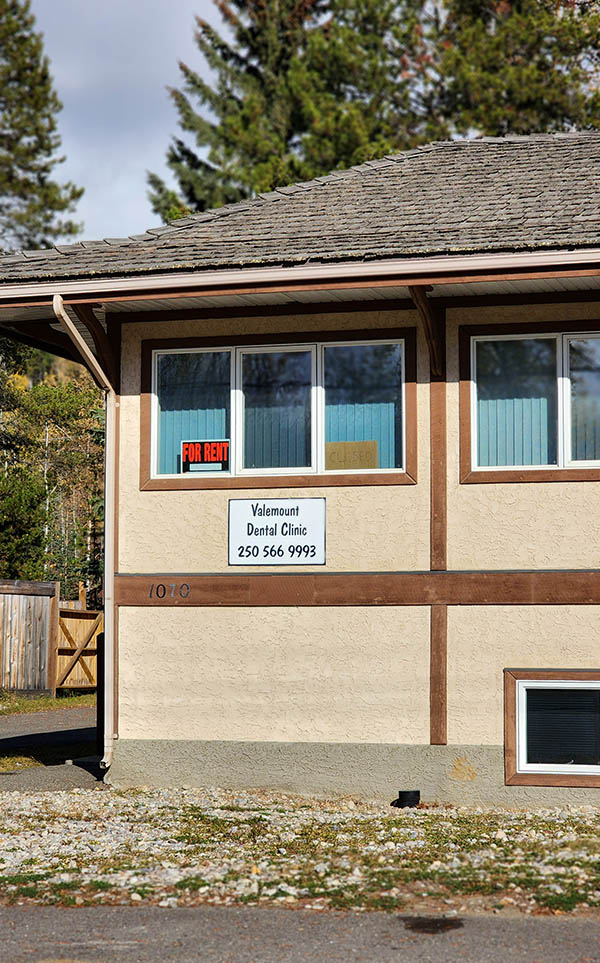 By Andrea Arnold
The Valemount Dental Clinic has closed their doors. Dr. Roger Koppert, the latest dentist to serve the community, has made the decision due to three factors.
"I am based in Calgary, and drove 11-12 hours round trip when conditions permitted." said Dr. Koppert. "It has taken up to eight hours each way due to unfavourable conditions or road closures."
Dr. Koppert says he operated with an assistant based in Valemount, and the clinic was able to offer a full range of services.
"The only local employable assistant moved to Alberta recently," he said. "This in combination with the lengthy commute and lack of local interest made continuing untenable."
The Jasper Dental Clinic is aware of the closure and is accepting new patients at this time. They can be reached at 780-852-3012.