By Laura Keil
One of Valemount's newest mountain bike trails is being hailed by hikers as a fantastic walk in the woods.
Zen Garden is a 0.3km trail that zig-zags between two other access trails on the northside of 5-Mile. Access to the trail from 5-Mile is possible via Truck Yeah and an old road that's now used as a connector for many downhill bike trails. As signage is limited, it's best to go with someone who is somewhat familiar with the route.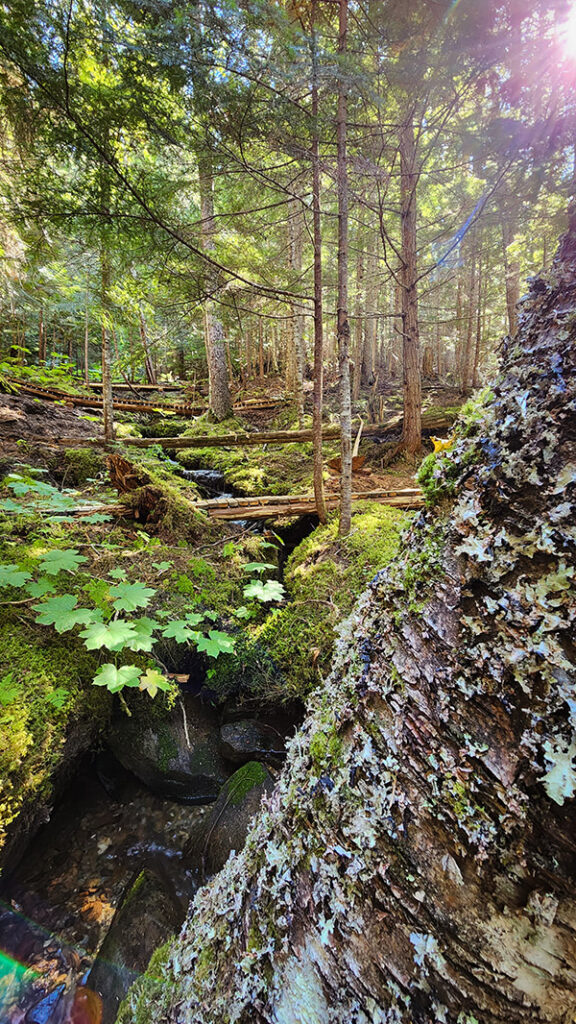 The zen garden trail is comprised of a series of boardwalks that criss-cross a lovely mountain stream that descends the slope in a series of small crystal-clear pools. The sound of babbling water alone is enough to lower your heart rate. Much of what makes Zen Garden so peaceful are the small details – horizontal devil's club leaves fanning out over a picture-perfect waterfall between two rocky pools of ultra-clear water; a seedling growing out of a moss-covered stump; the dappling of sunlight coming in sideways through the trees.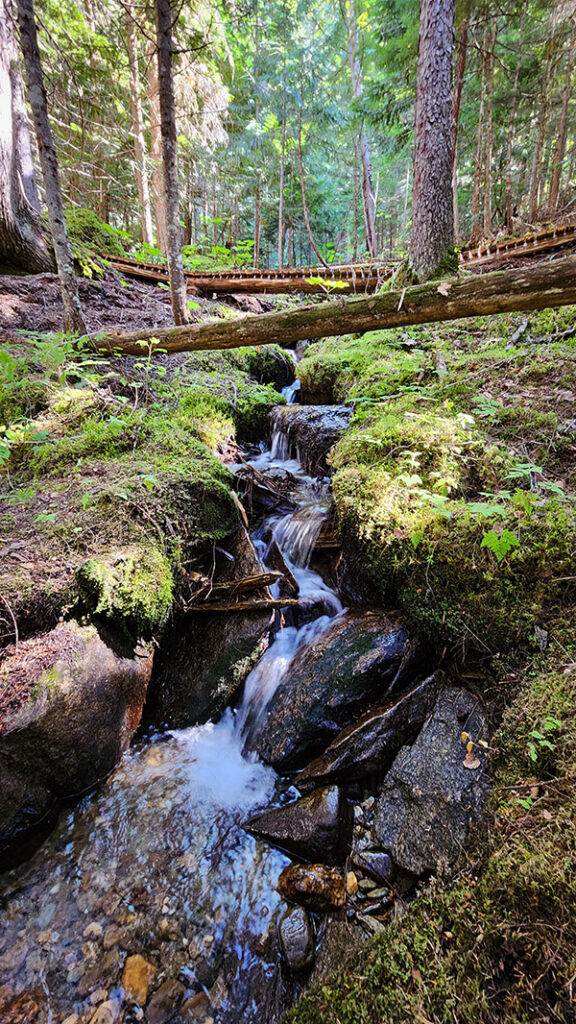 The trail was the brainchild of Randy Pruden and Dave MacDowell. It's rated as a Blue mountain bike trail, and riders will find a lot of tight turns and some wet spots on the approach. The trail can be done as a partial loop, returning up via a lower portion of Truck Yeah. The entire hike there-and-back from 5-Mile is roughly 4km long. For those on foot, it's a very reasonable hike, though the base of the trail plus the access trail does involve about 120m of elevation change and some short muddy sections.